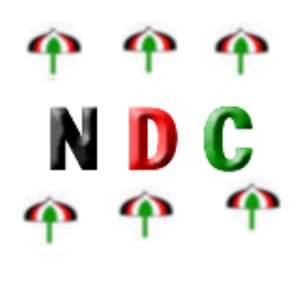 The NDC in Techiman have stood up in unison to defend the Municipal Chief Executive, Hon. Alex Kyeremeh and dissociate him from scuffles that have dogged the ongoing biometric registration exercise within the municipality.
According to the NDC, "many moles and sympathizers of the opposition New Patriotic Party, including Prince Yaw Donyina, have sought severally to drag the name of the Municipal Chief Executive, Hon. Alex Kyeremeh in the mud, accusing him of aiding violence in the ongoing registration exercise".
In a statement issued Wednesday, the party stated that the MCE is neither involved directly nor indirectly in any such violence.
The statement also praised the MCE for ensuring security within the municipality, adding that the situation could have been worse absent the MCE's intervention.
The NDC fingered the NPP for various malpractices and attempts at subterfuge.
The statement signed by Richmond Effah-Osei, a prominent member of the NDC communication team in Techiman issued several lines of caution to the NPP stating strongly the NDC's readiness to resist any attempts to discredit the Biometric registration exercise in Techiman.
"We want the NPP to know that we are privy to their devises and will resist them strongly. We are also hereby cautioning minors and such outsiders and temporal workers who have not met the necessary qualification to register to desist since they will be drastically dealt with when apprehended."
They also cautioned chiefs meddling in partisan politics, citing the chief of Jama, a suburb of Techiman and accusing him of trying to register minors.
"This is a chief who hoards minors and leads them in batches to be registered. We wonder why a traditional ruler would be so openly partisan and actively involve himself in partisan activism."
According to the Municipal Chief Executive, he has enlisted the security apparatus available to him to ensure peace during the exercise. He has also gone round severally to the registration centres to see how things were.
He says he finds it amazing that the opposition is seeking desperately to rubbish his efforts, adding that that will not deter him from doing what is right.
-Bernard Buachi,
Techiman.