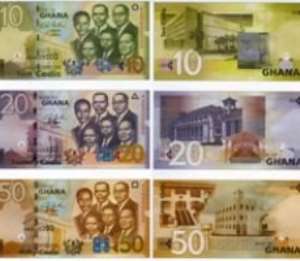 The total value of goods and services produced in 2011 was almost 60 billion cedis, about four billion more than the previous provisional estimate.
According to the revised GDP estimate released by the Ghana Statistical Service, the economy also grew by14.4 percent for the period, which is 0.8 percentage points more than the previous estimate.
The revision is based on 90 percent of the data needed to compute the GDP.
Joy Business can confirm that the services sector still remains the backbone of the economy, accounting for about a half of goods and services produced for last year, followed by industry with 25.9 percent, and Agric with 25. 6 percent.
In terms of growth, industry recorded the highest, with 41.1 percent, with services coming in second with 8.3 percent. Agriculture had the lowest growth of 0 .8 per cent.
Mining and quarrying helped push industry's growth with 206 percent.
All the sub-sectors under services recorded some significant growth; however the same cannot be said for the agriculture which performed badly, with the exception of cocoa, which went up by 14 percent.
The statistical service also puts the final GDP growth rate for 2010 at 8 percent from a revision of 7.7 per cent.
The performance of the services, now makes the country a service led economy