Volta residents fuming over Mills' 'deceitful' University achievement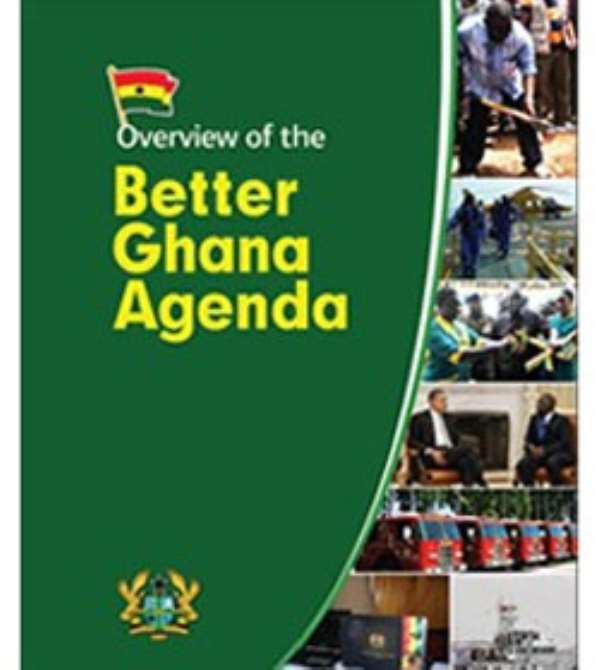 Some residents in the Volta Region are fuming over government's claim of establishing a university in the region.
The government in page 18 of the newly launched Green Book named the establishment of the Health and Allied Sciences in the Volta Region as one of the unprecedented achievements by the Mills administration.
'The Bills for the establishment of the University of Health and Allied Sciences in the Volta Region and the University of Energy and Natural Resources in the Brong Ahafo Region were passed in 2011. Work is almost complete on the structures for the temporary campus of both universities. The two Governing Councils of both universities have been inaugurated and admission is scheduled with the new academic year in September 2012,' the Green Book averred.
The book contained pictures of some structures to be used by the university authority when it begins to operate.
But some residents are unimpressed to say the least over this unprecedented achievement government claims to have chalked.
Speaking to Joy FM's Volta Region correspondent Agbeko Ben Cuofie some of the residents claim the structures cannot pass for a university.
According to them, there is no single signboard directing anybody to the university.
'It is so disappointing; it is disgusting; childish and juvenile play as I will put it. That the president knowing very well that think tanks are from the Volta Region and he has a core of them around him to come and just deceive us.
'Is it a deceitful attitude? Universities are built in township form. They are not simple structures you will look at. Where is the sign board that gives direction even to the location?' an angry resident said.
Some say the president has betrayed the trust they reposed in him.
'It is just very pathetic that sometime you have so much trust in somebody and the person later on betrays you. Professor Mills came as a candidate, we trusted him and we voted for him. Because of what he did, we no more have any trust for him,' another resident said.
'They have lied to us. So NDC for now we are not sure,' another resident added.
Source: Myjoyonline