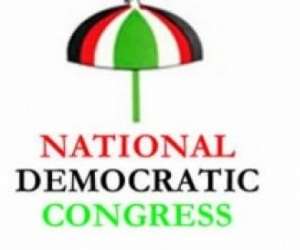 Accra, April 8, GNA – The Chairman of the Ododiodioo Constituency of the National Democratic Congress (NDC), Mr Daniel Nii Okai, has urgedPersonnel ofthe Ghana Police Service to desist from interfering with the current biometric registration exercise.
Speaking to the Ghana News Agency in Accra on Sunday, he noted that the Police were at the registration centres only to maintain law and order and should not involve themselves with the registration process.
He said agents of the party at the various registration centres had reported that the Police were interfering with their work and that whenever they challenged prospective voters, the personnel intervene that everybody should be allowed to register.
Mr Okai explained that challenging the credibility of some people who sought to register was part of the registration process and criticised the Inspector General of Police (IGP) for his instruction to the police personnel to allow everyone who turns up to register to do so.
As a stakeholder in the exercise, political party agents do not take instruction from the IGP, he said.
The Odododiodioo NDC Chairman noted it was not appropriate for the Electoral Commission (EC) to set up registration centres at non-residential areas like Accra Railway Station and the various markets in the Central Business District of the Metropolis.
He said since 2004 constituents had been calling for the closure of the centres.
The NDC Constituency Secretary, Mr Joseph Otoo, called on the EC to explain the term "Resident and ordinarily resident" in the Electoral law, which is becoming a source of conflict between agents and supporters of political parties especially NDC and New Patriotic Party (NPP) in the area.
At a meeting between officials of the Commission and executives of the NDC and NPP on the issue of challenges at the registration centres in the constituency, party agents and people challenging prospective voters were advised to draw the attention of registration officers who were the only persons allowed to interview prospective voters.
Advertisement
They should not wait until people had gone through all the processes before raising objections about their eligibility.
Officials of the Ashiedu Keteke EC explained that challengers should state the specific reason for their action, which would be forwarded to a Review Committee.
There was consensus at the meeting that the EC staff had to instruct the Police at the registration centres and not the other way round to ensure a peaceful and successful exercise.
GNA