In move to cut Iran oil sales, Nigeria can offer little help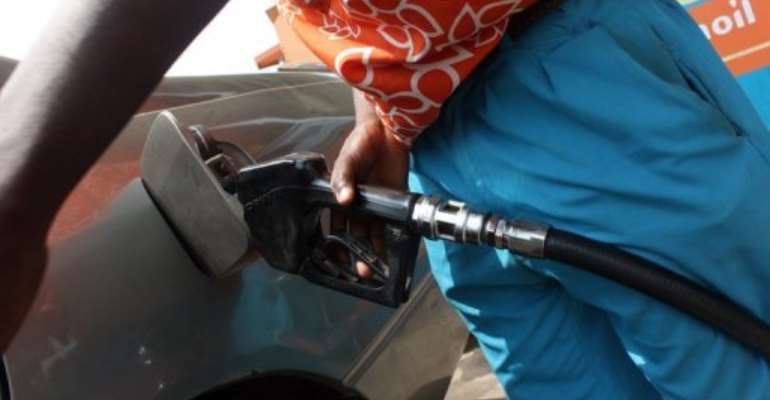 LAGOS (AFP) - As the United States seeks to pressure Iran over its nuclear programme by cutting off the Islamic Republic's oil trade, Africa's largest oil producer will be of little help in replenishing world supply, officials and analysts say.
Nigeria has seen its output rebound since a 2009 amnesty deal with militants, but the country's petroleum sector remains hampered by a number of factors.
"You know our problems," said Levi Ajuonuma, spokesman for Nigerian state oil firm NNPC.
Theft and a lack of new investments remain huge problems, he said.
Recently, Nigeria has been producing between 2.0 and 2.4 million barrels per day, and any significant boost beyond that appears out of the question for now.
"So we are not going to be able to, in the immediate, fill up such gaps," Ajuonuma said, referring to any sudden cut in output from Iran.
The United States expects to lean mainly on Saudi Arabia to boost world supply and allow Western nations to enforce sanctions aimed at reducing Iranian oil exports while still keeping prices steady.
Oil prices, already hovering at more than $100 per barrel, are a potent political issue in the United States with President Barack Obama facing re-election later this year.
Obama gave his approval last month to implement sanctions that could bar countries from doing business with the United States if they do not cut commercial ties with Iran.
The sanctions will go into effect on June 28 and are to be reassessed periodically.
The announcement by Obama was also seen as a bid to gain leverage over Iran ahead of an expected new round of nuclear talks with Tehran and the so-called six powers -- Britain, China, France, Germany, Russia and the United States -- on April 13.
Iranian officials say their nuclear programme is for peaceful purposes, but there has been major concern from Western nations that Tehran aims to build atomic weapons.
The International Energy Agency estimates that exports from Iran could plunge by about 800,000 barrels per day to one million barrels per day in the second half of the year after the tighter Western sanctions go into force.
The US ambassador to Nigeria, Terence McCulley, acknowledged Nigeria likely could not significantly boost production, but said the two countries have discussed the importance of at least maintaining current output.
"It's part of the discussions that we've had with the government of Nigeria," McCulley said last week.
"It might be difficult at this time to boost production, but we certainly hope that Nigeria can maintain its current production and perhaps even increase it a bit."
The reasons why Nigeria's hands are tied are many and complex.
A 2009 amnesty deal for militants in the oil-producing Niger Delta region has greatly reduced unrest there, and an onslaught of attacks in the country's north blamed on Islamist group Boko Haram has not affected the petroleum industry.
However, an illegal crude industry flourishes and is believed to be growing.
Shell, historically Nigeria's biggest producer, recently estimated the country was losing $5 billion annually to oil theft, which can involve a sophisticated process of pipeline tapping, illegal refining and transport by vessel.
Sabotage and other damage to pipelines from such theft have caused significant production halts.
Meanwhile, uncertainty over sweeping new industry regulations years in the making continues to freeze out investment.
The new regulations remain stuck in parliament despite repeated pledges from officials that they would be finalised and approved.
French firm Total has been somewhat of an exception, having recently initiated production at its offshore Usan field, with a capacity of 180,000 barrels per day, but the project had been long in the works.
Kayode Akindele, a partner with pan-African investment firm 46 Parallels, said Nigeria should in reality be pumping around 3.5 million barrels per day, adding that security remained the biggest problem.
Some say the flourishing illegal oil industry has actually managed to keep unrest at manageable levels since would-be armed militants are instead enriching themselves, but there have obviously been major adverse effects.
"I think it does keep a criminal element happy," Akindele said. "But then it creates a criminal kind of atmosphere. There are large areas outside of government control. It blossoms into other issues."