W.African leaders lift all sanctions on Mali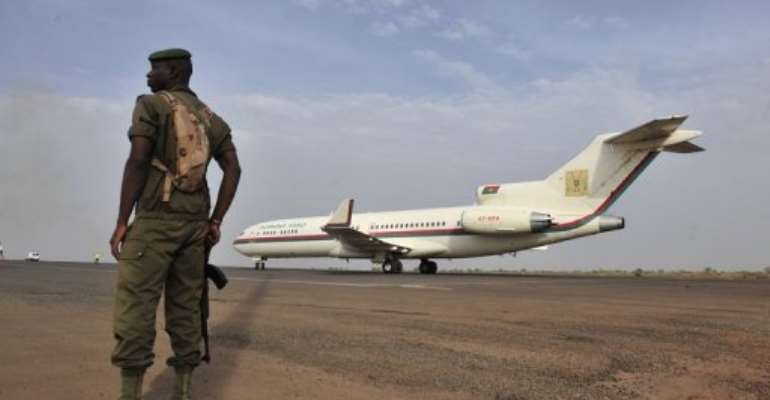 ABUJA (AFP) - West African leaders have lifted all sanctions imposed on Mali with immediate effect following accord on restoration of constitutional order, a statement from the regional body ECOWAS said on Sunday.
The consultations between Mali junta leaders and ECOWAS authorities "resulted in the signing of a framework agreement on Friday, 6 April 2012 for the restoration of constitutional order in Mali," ECOWAS said.
The junior officers who seized power last month have agreed with ECOWAS to give up power in return for an amnesty deal and a lifting of sanctions that the regional body had imposed on landlocked Mali.
The deal came amid growing concern at the situation in northern Mali, which is now torn between the Tuareg rebels who have declared independence and Islamists determined to impose sharia law.
The junta agreed to a timetable for a return to constitutional rule and elections following their March 22 overthrow of President Amadou Toumani Toure, a power grab that sparked international condemnation.
Under the agreement, the new interim president will be the speaker of parliament Dioncounda Traore, ruling with a transitional government until elections are held.
He flew into Mali on Saturday and was quick to praise the junta's decision to return the country to democracy.