President Mills urged to use Easter to foster unity within NDC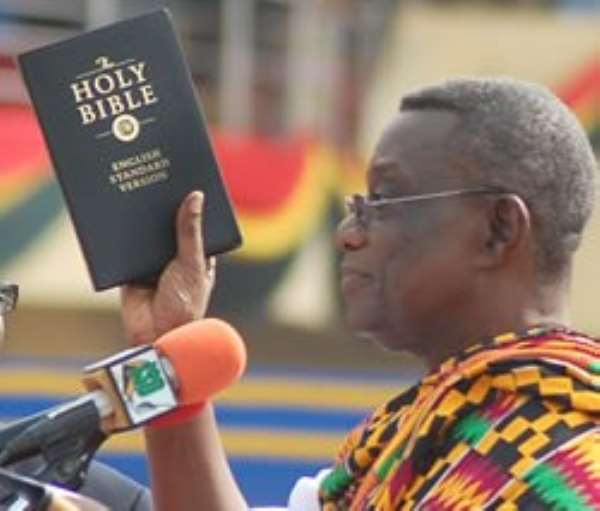 Wa, April 7, GNA – The President and Council of Elders of the National Democratic Congress (NDC) must use the Easter to foster peace and unity within the rank and file of the party.
A group calling itself the Northern Friends of Dr. Ekow Spio Garbrah, which made call, said smoking the peace pipe this season would ensure a smooth victory for the party in the December Polls.
They cautioned that without unity and the contribution of each and every individual who contributed in some way to ensure the victory of the NDC in 2008 , they were afraid that the party would head towards opposition.
The call was made in a statement copied to the GNA in Wa on Friday and signed by Justice Batong Ali, the leader of the group.
The group called on President Mills to: "Extend his hand of love and care in the spirit of unification and in the interest of the party to all those high ranking personalities, especially former President Rawlings, and his wife Nana Konadu, who stood up, protected and defended him (Mills) and the party and brought it to power."
They said: "This gesture should also be extended to many of the ministers and district chief executives who have been dismissed, cadres and foot soldiers who have been abandoned, Dr. Ekow Spio Garbrah and his friends who have been neglected, the FONKAR boys who have been sidelined and many others who have lost hope in the party."
The statement said it would be suicidal for anyone within the NDC to pretend that all was well and appealed to the Council of Elders to be more proactive in working towards the reunification of the President and the Former President.
It also urged the government to work alongside the party in order to address all grassroots challenges to prepare the grounds for a clear cut victory in the December elections.