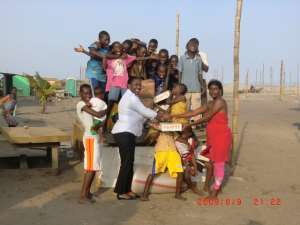 Student & youth travel organization (SYTO) as part of it's corporate social responsibility donated assorted items to Jaynii streetwise foundation.
The Foundation which was started as a dance troop around 1997 in James Town has now grown into a fully fledge home for a lot of street children in James town a suburb of Accra . The founder of the group Nii Kwateboi Quartey and the wife Naa Borkor Quartey who is also a co-founder foundation, later thought of getting a permanent place for the group.
After a fruitless search for a permanent location for the group, they finally came to a refuse dump site behind James Town lighthouse building and started cleaning there which will later become the permanent site for the foundation.
The dance troop became very successful performing at all international cultural platforms.
The leaders of the dance troop identified that there were a lot of street children in the James town community. They decided turning the troop in 2007 into a foundation to help these street children. They pick the children from the streets and train them in music and dance.
The home started with only ten children in 2007 and currently the number has grown to fifty. They enroll these children in school and after school teach them music and how to dance.
The home also receive foreign students and train them in African music, dance and drumming. The home can be credited with three things, taking care of the homeless, schooling them and also preserving the culture of the our great country.
The foundation has completed a music album about to be launched. They are also building a school with a computer lab for the children.
On the 8th of April SYTO donated bags of rice, maize, use clothing and other toiletries to the children in the home.
Entertainment Ghana, the number one entertainment house in Ghana also covered this event as part of our corporate social responsibility for a wealthy course.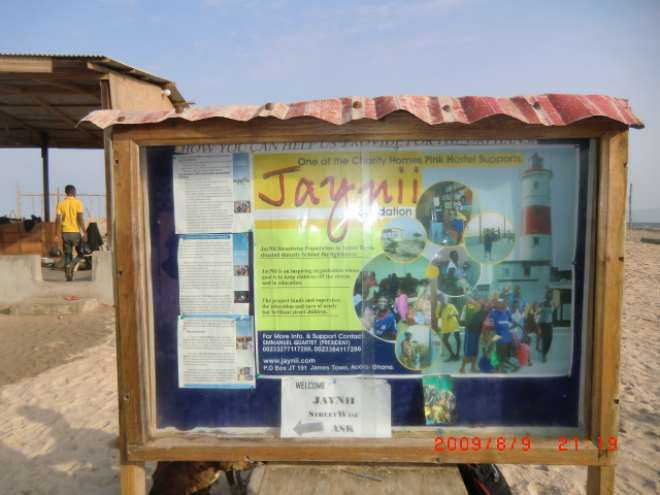 CIMG0042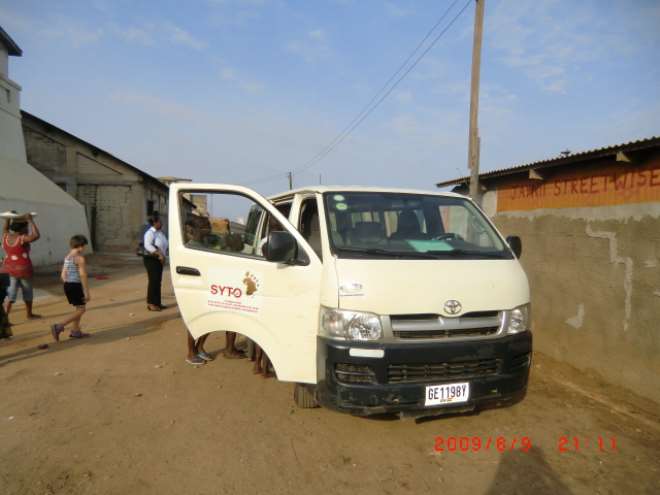 CIMG0026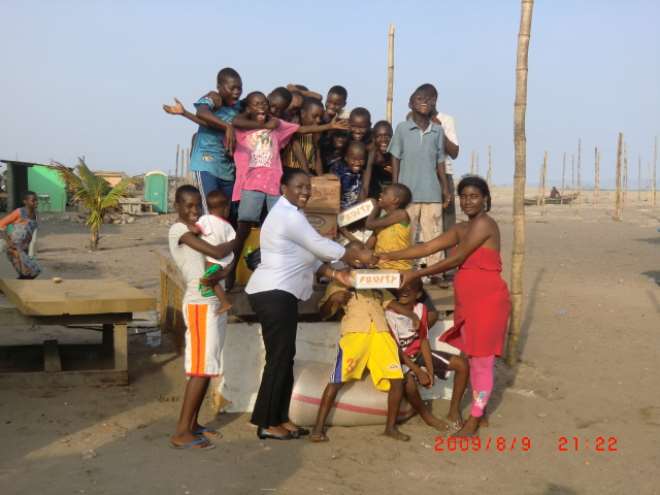 CIMG0047