Mali junta, ECOWAS confirm transition deal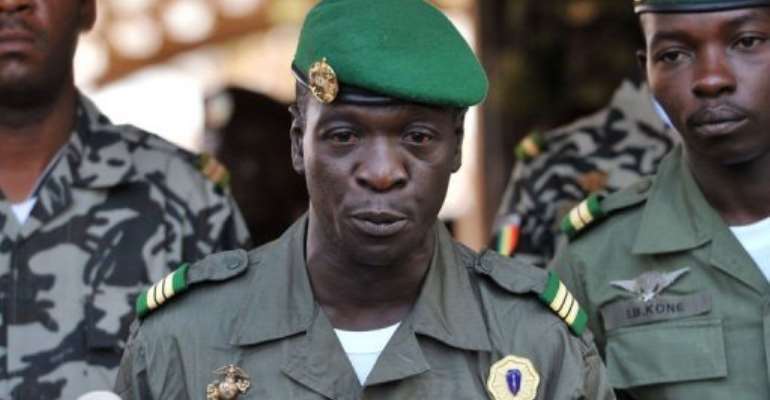 BAMAKO (AFP) - Mali's military junta and the West African bloc ECOWAS announced a deal on state television late Friday that includes the lifting of sanctions and an amnesty for those involved in the coup.
The deal provides a framework for a return to constitutional rule under an interim leader who will oversee democratic elections and handle the crisis in the north, where Islamists and Tuareg rebels have seized control.
ECOWAS chief Alassane Ouattara said the sanctions should be lifted "immediately", Burkina Faso's Djibrill Bassole told public television station ORTM.
He also said President Amadou Toumani Toure, who was overthrown on March 22 and has since not been seen in public, should be able to live where he wants under army protection.
He was speaking at Kati near Bamako, the headquarters of the junta whose head, Captain Amadou Sanogo, had read out the accord signed with the Economic Community of West African States.
On April 2 ECOWAS had decided to clamp an immediate total embargo on Mali, a north African country of 15 million inhabitants.
The embargo included the closing of all borders of ECOWAS states with Mali except for humanitarian reasons, closing to Mali access to ECOWAS ports, and the freezing of Malian bank accounts.