Oosthuizen finally makes cut at Augusta National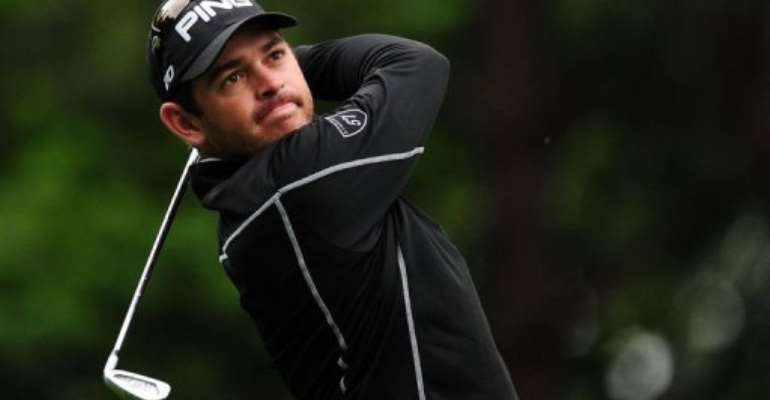 AUGUSTA, Georgia (AFP) - Louis Oosthuizen finally put his Masters misery behind him on Friday by making the cut for the weekend.
The runaway 2010 British Open winner had played the tournament three times previously and on each occasion he was heading home early.
But after an opening 68, which saw him in a share of second place, the 29-year-old South African blew cold on the front nine in the second round only to breathe flames down the back nine.
He finally came in with a par 72 and at four under for the tournament will be handily placed going into the weekend to take a crack at winning a second major title.
"I've never come into this tournament playing really well," he said.
"This is probably the first one I came in feeling confident, the way I swing it and the way I'm hitting the ball. So it makes a huge difference.
"It's a weird spot for me to be in to be third at the moment. I normally was busy changing tickets (to fly) back home. It's a nice spot to be in."
Out early when the conditions at Augusta National were cold and breezy, Oosthuizen took a double-bogey seven at the second and by the turn he had shed three strokes.
But with the skies brightening, he turned things around and three birdies in the last five holes allowed him to duck back under par.
In Thursday's opening round, Oosthuizen birdied four of the final five holes, recalling the exploit of fellow South African Charl Schwartzel here last year when he became the first player to win a major title with birdies on the last four holes of the tournament.
"The course played so different the front nine than it did the second nine," he said.
"Once the sun came out, the ball went a bit further. I mean, it was cold this morning. It was cold on the golf course. The wind was all over the place. It was tough.
"Looked at the scores and the guys made birdies starting the first five holes, some of them were 3-under, and I was 3-over.
"So I knew I just needed to hang on and try to finish 1-under or level for the tournament, but I started a bit better on the back nine, and my two good birdies were there on 16 and 17."
Should Oosthuizen win on Sunday, he will be the third South African winner here in the last five years after Schwartzel last year and Trevor Immelman in 2008.