Christians asked to reconcile with each other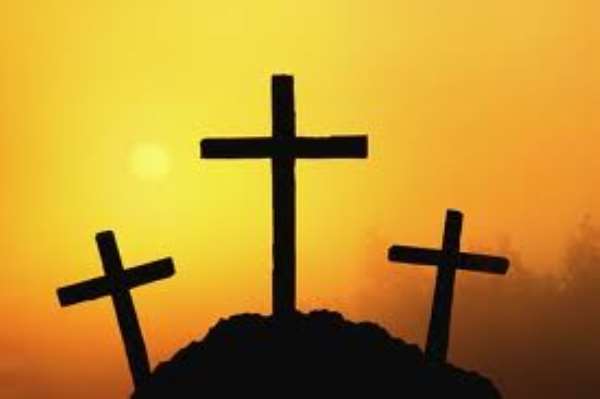 Accra, April 6, GNA - Reverend Moses Faith Nyomi-Nyamadi, Resident Pastor of the Seraphim Evangelical Presbyterian Church, on Good Friday appealed to Christians to use the Easter season to reconcile with each other.
He said: "Christians should use the occasion to show love, demonstrate the spirit of forgiveness and ensure peace for national development."
Rev. Nyomi-Nyamedi made the call at a worship organised by the Church in Accra on the theme: "Christ the example of our suffering", to mark the suffering and crucifixion of Jesus Christ.
He cautioned Christians not to make merry, drink alcohol and over-feed themselves.
The congregation, who were mostly clad in mourning cloths and dresses, sung joyous hymns and danced to the glory of God.
The clergyman called on leaders not to give in to pressure from their followers to prosecute unjustly, individuals whose causes were not duly investigated.
Rev. Nyomi-Nyamedi asked Christians to understand the significance of the crucifixion and resurrection of Jesus Christ and to emulate him for his sacrifice.
He asked Christians to uphold truth, and said that the death of Jesus should be a challenge to them.
GNA