Nkoranza North District Assembly takes delivery of 34 motorbikes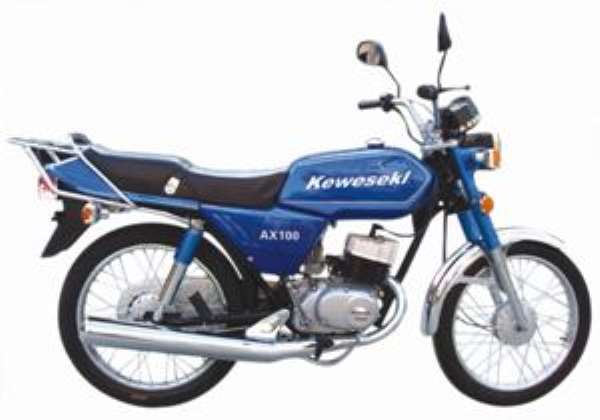 Busunya (B/A), April 05, GNA – The Nkoranza North District Assembly has taken delivery of 34 motorbikes provided by the Ministry of Local Government and Rural Development (MLGRD) to facilitate their mobility.
Mr. Kwadwo Agyei-Dwomoh, Nkoranza North District Chief Executive (DCE), who made the presentation at the Assembly's fourth ordinary meeting at Busunya said the bikes were meant to help the Assembly Members to have easy access to their electorate and to attend the meetings of the Assembly regularly.
He urged the beneficiaries to always wear helmets and to be cautious when riding to avoid accidents.
The DCE advised them to always wear helmets while riding.
On the Assembly's development programmes, Mr. Agyei-Dwomoh disclosed that the Assembly had drilled 38 boreholes in 24 communities with the assistance of the Community Water and Sanitation Agency (CWSA).
He said residents of Busunya would benefit from a Small Town Water System under the WATSAN Programme and that the contract had already been awarded for work to start.
The DCE said more school blocks and health facilities had been constructed in some communities under the District Development Fund (DDF) to address the accommodation problem facing education and health directorates in the area.
The school buildings, consisting of three classrooms and an office have been built in Akonkonti, Baafi and Dromankese, whilst the health facilities, include a five-unit out-patient department (OPD) block at the Busunya health centre and a three bedroom bungalow for the District Director of Health Services at Busunya.
Mr. Agyei-Dwomoh said the District Assembly spent about GHC10,200 to support the education of brilliant but needy students in the last-quarter of the previous academic year.
The Assembly also received and distributed 50,903 exercise books and 16,059 text-books respectively to basic schools and provided about 2,390 school children with school uniforms, he said.
Mr. Agyei-Dwomoh said the Assembly was also constructing a 12-unit classroom block and a 12-unit girls' dormitory block for the Busunya Senior High School (SHS) and would procure about 200 pieces of street light bulbs for distribution in the district.
He called on the Assembly Members to educate the people on the importance of the on-going biometric voters registration exercise to enable them to exercise their franchise in the December general election and all other national elections to be conducted by the Electoral Commission (EC).
Mr. Felix Osei-Asiedu, Presiding Member of the Assembly commended the government for providing the motorbikes.
GNA