PPP lashes out at Dr. Kpessa Whyte, questions his objectivity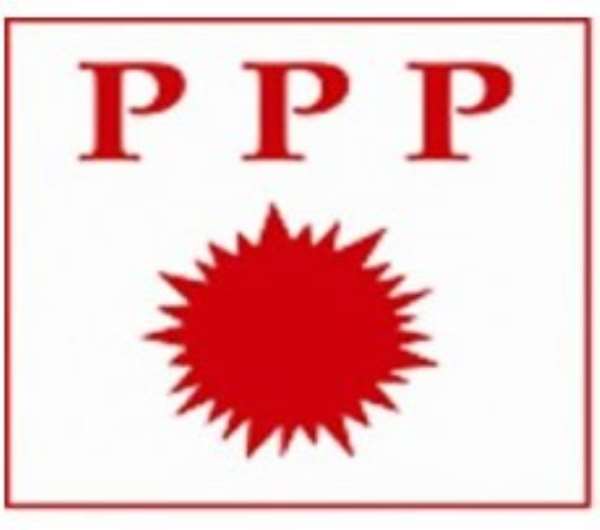 The Progressive People's Party (PPP) has lashed out at political analyst Dr. Michael Whyte Kpessa over comments he made that it would take a long time for Dr. Nduom's newly formed party "to be recognized as a credible third force in Ghanaian politics".
Dr. Kpessa who made the comments on Joy FM's Super Morning Show Wednesday, was responding to reports that the party had named its founder, Dr. Paa Kwesi Nduom as its flag-bearer to contest the December polls.
But a press release signed by Paa Kow Ackon, a member of the PPP Communications team accused Dr. Kpessa of lacking objectivity in his comments about the PPP since he has not missed any opportunity to write the party off.
According to the press release, "Dr. Whyte should understand that the PPP is not struggling for recognition. We are working, sacrificing and putting our faith in the Ghanaian voter. Ghanaians know us. However we are well aware that we must build credibility and on the ground popularity to win votes."
Citing electoral victories chalked by some relatively smaller parties across the African continent, the press release questioned "how long did it take the NDC and the NPP to be recognized as credible political parties and even win power in Ghana? Also, how long did it take Yayi Boni and Michael Sata to become presidents in their own countries, Benin and Zambia? Clearly, Dr. Whyte knows quite too well that he does not have any empirical verification to shore up his claim apart from his subjective assessment of the PPP. Ghanaians cannot take him seriously."
The release questioned the Dr. Kpessa's "objective" indicating that "as from the day our party was announced, he has not missed any opportunity to write us off? Where is his objectivity?"
The release further described as "incongruous" the fact that the political analyst thinks "political parties do not use personalities to get themselves into the consciousness of the people. History shows that political parties have often selected their most visible personalities to be their flag-bearers…Why does Dr. Whyte want to create an impression as if the election of Dr. Papa Kwesi Nduom is a new thing in Ghana?"
The four-page press release noted that "it would be good if Dr. Whyte would move away from his comfort zone and visit the villages and towns throughout the country to verify his claim that the PPP exists only in the media. As for sitting in one's own backyard to conjure up what will happen on December 7, nobody needs a political analyst or a prophet to do that."
The press release concluded that the PPP is not "dispirited by Dr. Kpessa Whyte's pre-meditated conclusion about the PPP. We will continue to speak the truth to Ghanaians and have trust in their good judgment based on their present living condition and to treat the 2012 general elections as a "Bona Vacantia" in order to vote for the right presidential and parliamentary candidates come December 7."