US tie could bar Salafist from run for Egypt presidency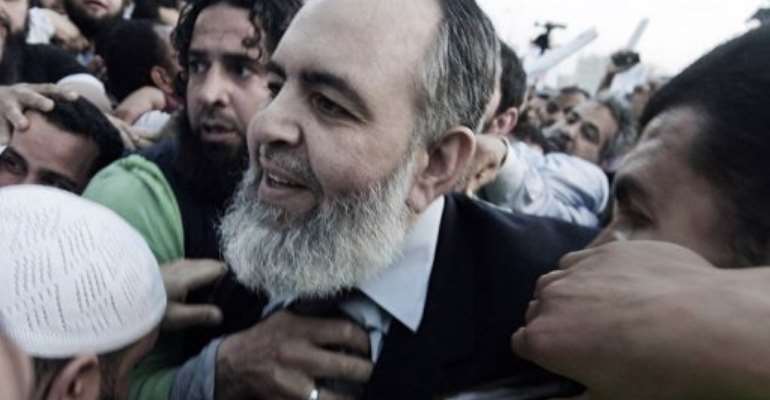 CAIRO (AFP) - Salafist sheikh Hazem Abu Ismail could be barred from pursuing his bid for Egypt's presidency because his mother held a US passport, the electoral commission said on Thursday.
Under the electoral law, all candidates for the presidency, their parents and their wives must have only Egyptian citizenship.
Commission chief Hatem Begato said the agency had received information according to which Ismail's mother had "used an American passport for travel to and from Egypt" before her death.
A statement given to journalists said "Nawal Abdel Aziz Nur, the mother of presidential candidate Hazem Salah Abu Ismail, held a US passport with the number 500611598."
Citing the interior ministry's passport department, it said she had used the document for travel to the United States and Germany, as well as within Egypt.
The commission said files would be examined on April 12 and 13 and that any candidate not fulfilling the requirements would be informed. Those rejected would then have 48 hours to appeal.
The final list of candidates will be announced on April 26, the statement said.
Abu Ismail's supporters have said they will demonstrate in Cairo's Tahrir Square on Friday to protest against the possible invalidation of his candidacy.
Abu Ismail launched his candidacy on March 30 with a large motorcade that headed to the electoral commission headquarters in Cairo.
He advocates a strict interpretation of Islam similar to the one practised in Saudi Arabia and has become a familiar sight in Cairo, with his posters adorning many cars and micro buses.
The May election will mark the beginning of a handover of power by the ruling military to an elected civilian leader, following last year's popular uprising that overthrew veteran strongman Hosni Mubarak.
Abu Ismail will compete with more moderate Islamist candidates, such as senior Muslim Brotherhood figure Khairat El-Shater, as well as former regime figures such as Amr Mussa, an ex-foreign minister who headed the Arab League, and former premier Ahmed Shafiq.
Islamists have made big strides since Mubarak's ouster, winning majorities in elections to both houses of parliament.
The Muslim Brotherhood's Freedom and Justice Party won the most seats in parliamentary elections earlier this year, but the Salafists captured nearly a quarter themselves.