Olu Sawyer to speak at 4th Accra Sports Expo, 2012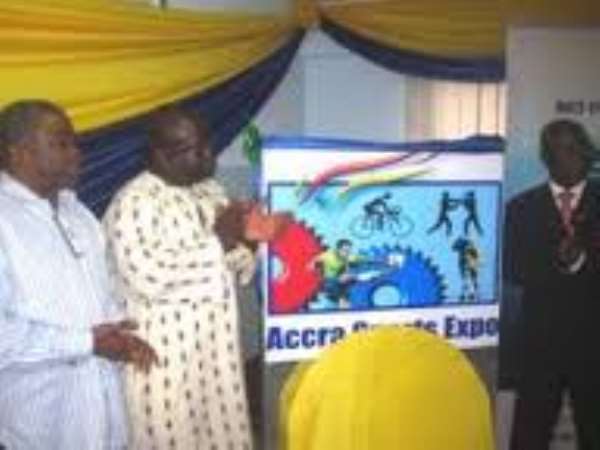 Accra, April 5, GNA - Mr. Olu Sawyerr, a Management Consultant and Technical Advisor to the Public Sector Reform Secretariat under the Office of the President is yet another top speaker earmarked for the forthcoming 4th Accra Biennial Sports Expo to be held in Accra from Tuesday, 15th to Friday, 18th May, 2012.
The Management Consultant who is also a member of the team that developed Government's current Public Sector Reform programme, dubbed: 'the New Approach to Public Sector Reforms', will speak on the topic: 'Promoting National Development Through Creating Businesses And Jobs in Sports'.
Mr Sawyerr was a senior partner and a Financial Services Industry Leader for Deloitte West & Central Africa based at Lagos, Nigeria. He was also a member of the advisory team to the Central Bank of Nigeria, during the Banking Industry Restructuring exercise from 2008 - 2010.
The Sports Expo, which is under the auspices of RICS Consult Limited, the nation's foremost sports business consultancy firm in association with other institutions is organizing the four-day event under the theme: 'Promoting Africa's Talents Globally: Role of Sports Business'.
Mr. Sawyerr is an experienced project manager with a background in leading several complex projects across the Africa Region in countries including Nigeria, Zimbabwe, Cameroon, Cote d'Ivoire, Kenya, Gambia, Sierra Leone, Liberia and Madagascar.
He was the Managing Partner of Deloitte West Africa Consulting, a Technology and Management Consulting firm, based in Ghana with the Bank of Ghana, Ashanti Goldfields Company [now AngloGold Ashanti], Ghana Telecom (now Vodafone) and Unilever Ghana.
GNA