Akufo-Addo on Pilgrimage to Jerusalem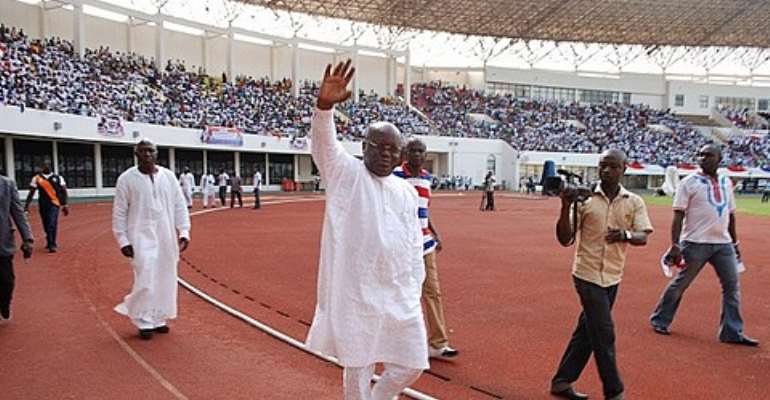 The presidential candidate of the New Patriotic Party (NPP) Nana Akufo-Addo is on a pilgrimage to Mecca to mark the Easter festivities.
A statement signed by Herbert Krampah, Press Secretary to the presidential candidate said Nana Addo left with his wife Rebecca and daughters.
"Nana Addo and his family left Accra Wednesday night, and are expected to be in Jerusalem for the entire duration of the Easter festivity.
"Nana Akufo-Addo wishes Christians in Ghana and the world over, a happy Easter celebration, urging them and all people of faith, to be guided constantly by the principles for which Christ died for all humanity, the principles of compassion, love, peace and human solidarity," the statement added.
Krampah told Joy News, Nana Addo's trip to Jerusalem is just to "join thousands of pilgrims in Jerusalem and to rededicate himself to Christ."
Whilst there, the NPP leader will pray for a peaceful and successful December elections, he said, adding Nana Addo will also pray for God's grace to shine upon him and with the good people of Ghana consenting, he will become president of Ghana.
The NPP leader and his family return to Ghana on Wednesday, 11 April, 2012.