Right to food should be enshrined in constitution: UN expert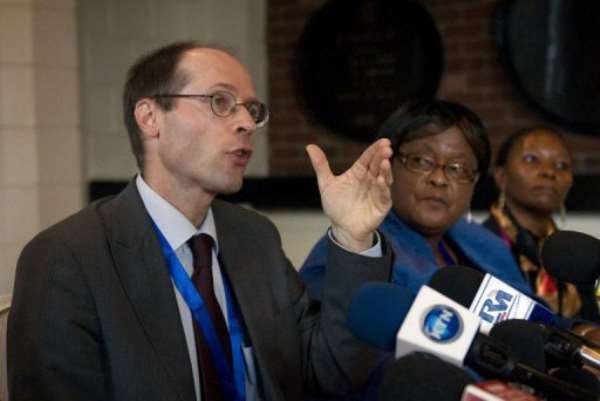 UN Special Rapporteur on the right to food, Olivier De Schutter. By Tony Karumba (AFP)
NAIROBI (AFP) - The right to food should be enshrined in the constitution if African nations are to fight food insecurity in an efficient manner, a senior UN official said on Thursday.
"Food insecurity, very often, has its sources not only in bad harvests ... or climate related events, such as those the region increasingly frequently goes through," Olivier de Schutter, UN Special Rapporteur on the right to food, told journalists at the end of a two-day summit in Nairobi.
But other factors are the lack of government accountability, the inability of NGOs to monitor governments and the weak role of national parliaments in monitoring what governments are doing to reduce food insecurity, he said.
"Inserting the right to food in legislation, in constitutions can change this by empowering independent monitoring bodies to pressure governments into moving faster in this direction," Schutter added.
The meeting, organised by the UN office of the High Commissioner for Human Rights and its food and agriculture agency FAO, brought together more than 45 experts from nine countries in east and southern Africa.
"Too often, governments make statements about the importance of combating hunger but these commitments remain unfulfilled," the rapporteur said.
The right to food is spelled out in the 1948 Universal Declaration of Human Rights.
South Africa and Kenya are the two African countries that have already enshrined this right in their respective constitutions.