Rights group slams Ugandan ban on activist group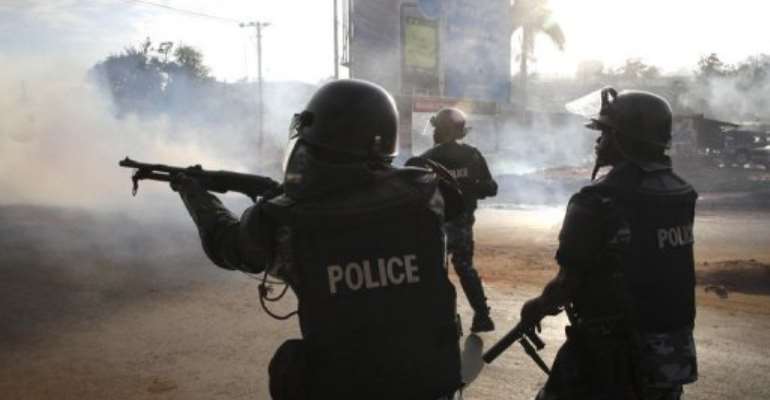 KAMPALA (AFP) - Human Rights Watch criticised the Ugandan government Thursday for outlawing an activist group behind anti-government protests over rising food and oil prices.
The rights watchdog said the banning of Activists 4 Change (A4C) group was unlawful and "deeply troubling," according to a statement.
Activists 4 Change is a coalition of civil society and opposition groups which initiated a series of "walk-to-work" protests in 2011 against the high cost of living. Security forces clamped down heavily on the protests.
Uganda's attorney general banned the group Wednesday on the grounds that it was "dangerous to the peace and order in Uganda."
Police chief Kale Kayihura said the activists "openly called for the overthrowing of government, openly called on civilians to take arms and turn them against police and government."
"The democratic purpose of such rallies has of late been overshadowed by the apparent efforts of the A4C society to use such events to incite civil disobedience and disorder," Kayihura said.
At least 10 people were killed last year in the "walk-to work" protests and hundreds detained in the violent police crackdown.