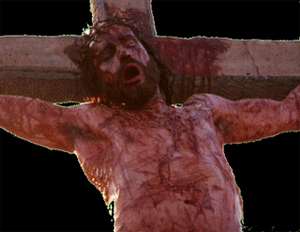 Easter is here again and Ghanaian Christians join their counterparts elsewhere in the world to commemorate the Crucifixion, Death and Resurrection of Jesus Christ of Nazareth.
The Holy occasion is being observed at a critical time in our political history when the role of truth and sincerity cannot be over-emphasised. It is incumbent on Christians to exhibit these moral virtues because they are components of Christianity. Unfortunately, individuals and institutions constitutionally charged with specific tasks of state tend to engage in iniquitous activities whose negative repercussions affect both Christians and non-Christians, retarding our progress as a nation.
 Ghanaians are being registered to enable them to vote in the forthcoming general elections due in December, an exercise fraught with a number of challenges bordering largely on insincerity of individuals and institutions.
In a country peopled by mostly Christians, it is amazing that politicians would engage in activities which are inconsistent with the tenets of Christianity and the essence of Christ's coming and the salvation he brought to whosoever believes in him.
The bottom-line of the commemoration of the physical tribulations of Jesus is the significant spiritual lessons whose influence on our daily lives would go a long way in remedying the myriad challenges confronting us as a people.
Today, Ghana is in search of committed citizens who can be trusted to be at the helm of state so that the country would be steered away from choppy political and economic waters towards prosperity.
So many years after the advent of the Christian faith in Ghana, we are still light years away from exhibiting sufficient fear of the word of God at the leadership level. Corruption, mendacity and many iniquitous acts frowned upon by the Christian faith continue to be part of our country at both institutional and individual levels as though these were not the issues Jesus Christ descended upon Earth in human flesh to shepherd us away from.  
For a long time, the Church distanced itself from matters bordering on governance, offering those charged with governance blank cheques to do as they please.
Those who cheat the state by, for instance, bringing in foreigners to come and register, with a view to voting in the country when that act would be undermining the interests of the citizens, commit an iniquitous sin, unbecoming of adherents of the faith.
Isolating the Church from politics is a great mistake which cannot be in the interest of the nation. Although private, as noted by the Moderator of the Presbyterian Church of Ghana in the church's 2012 Easter message, Christian citizens cannot put aside their deeply held moral and religious beliefs for the sake of any public agenda or policy.
Rt. Rev. Prof. Emmanuel Martey's Easter message could not have come at a better time. Christian politicians have a lot to do regarding good governance and so those who think the Church has no role to play in politics have missed the point.
We are gripped by the forces of evil which come in various forms such as corruption and other indicators of bad governance for which we require deliverance.
Only the fear of God, epitomized by righteous living, will see us through bad governance, the cause of most of our challenges as Ghanaians.
Ghana has great potentials, the exploitation of which cannot be halted by anybody regardless of how much they steal from the state coffers. In as much as there are clergymen like the Moderator of the Presbyterian Church of Ghana and the Catholic Bishops who would stand up against bad governance, we shall reach the Promised Land God has ordained for us as a people. Let us therefore rededicate ourselves to the cause of our Christian faith for therein lie salvation and prosperity for our country.
Let us reflect on the teachings of Jesus Christ in relation to the challenges facing our country today and we shall not want. We wish all our brethren a morally rewarding Easter.