What record is the NDC setting straight? – asks Mustapha Hamid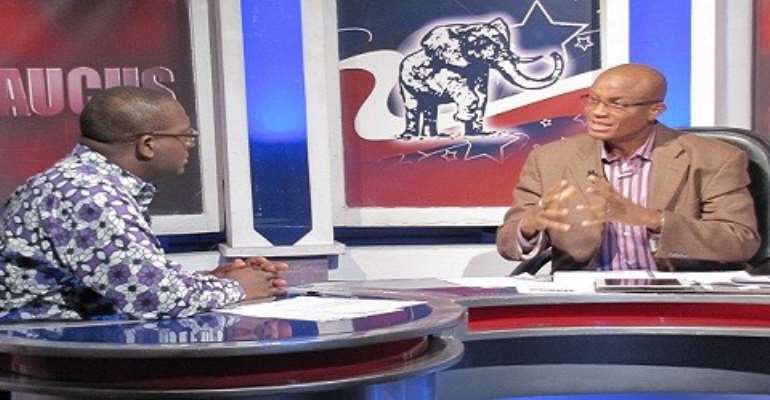 The Spokesperson for the opposition NPP's flag bearer, Nana Akuffo-Addo has taken a swipe at the NDC group, the Forum for Setting the Records Straight, a group seeking to "set the records straight" about the achievements of the Mills administration over the past three years.
Speaking on Multi TV's political talk show Minority Caucus, Mustapha Hamid intimated "the NDC has not gotten used to the fact that it is in government, because this whole concept of setting the record straight when you're in government seems to me like a misnomer."
According to him, it was ok for the NDC to seek to set the records straight when the NPP was trumpeting its achievements whiles in government in 2008 but "now you're in government, you're supposed to be telling us what you have used the GHC 35billion that you have gotten in 3 years for so that if it is not accurate, we then would now set the records straight."
"But you're in government, first of all you don't have any record to show for 35 billion spent in 3 years and then you're setting records straight. Which records are you setting?"he asked.
He noted the Kufuor administration in its 8-year rule "got hold of GHC 34 billion" and the projects undertaken from that amount is available for all to see.
"President Kufuor in 8 years got hold of GHC 34 billion, that's how much money flowed for the 8 years that President Kufuor was in government and the things he did with the 34 billion are palpable. They are things that you can see and feel and touch" Mr. Hamid stressed.
He argued the NPP for instance came to meet a little over 38,000 kilometres of road infrastructure but by the time the NPP exited power, it had increased the road infrastructure to 67,000 kilometres as well as increase cocoa production to 750, 000 tons from the 300,000 tons the NPP administration met upon assuming power in 2001.
According to him, during President Kufuor's campaign tours prior to 2000 elections, he made a promise in the Western region that he would discover oil if voted into office. "When he was speaking, he was not a prophet, he was not a soothsayer. It just showed a leadership with vision, a leadership with focus that when you're coming into government you ought to come with set programs and set targets and work according to those set programs and set targets" Mustapha Hamid stressed.
He likened the NDC's quest to set the records straight to the analogy of a pious Muslim who left his donkey untied and went indoors to pray all day only to return to discover that his donkey was no longer where he left it, a situation which angered the man and caused him to heap insults on Allah.
Although the Forum for Setting the Records Straight, has come out to clear the air on some information regarding the status of the economy the Mills administration inherited from the Kufuor-led administration, Mustapha Hamid argues "the whole concept is a misnomer and it occurs to me as if the NDC just enjoys the propaganda mode and that is why I laud John Boadu and the young boys who have decided that they will set up this vigilante against propaganda and lies."