UN calls for immediate dialogue on Mali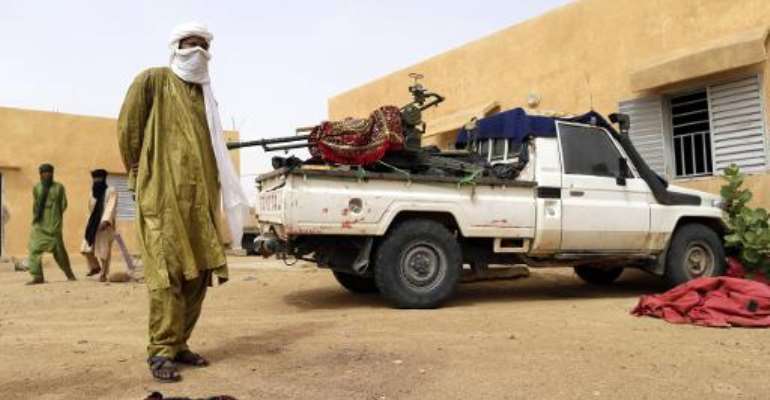 United Nations (United States) (AFP) - The UN peacekeeping chief Wednesday urged Bamako and armed groups in Mali's north to engage in political dialogue immediately, emphasizing that the country's "status quo" was no longer acceptable.
"The time for peace talks is now," Herve Ladsous told the UN Security Council, as it met to consider renewal of the mandate for the UN mission in Mali.
Since a preliminary agreement was reached between Mali and Tuareg rebels a year ago, Ladsous said, "the government and the armed groups have made little progress towards real, substantive dialogue."
"The status quo cannot stand: progress in the political process is urgent," he said.
Algeria, which is helping to mediate the conflict, said Monday that groups from northern Mali were ready to launch peace talks, but that dialogue had still not materialized despite declarations of intent by both sides.
Ladsous reiterated that the mission would be sending drones to the area to enhance its "situational awareness and its ability to protect civilians and its own personnel."
And while welcoming the arrival of combat helicopters to the region, he urged member states that have pledged assets or support "to deliver on these pledges as quickly as possible."
Ladsous said that by the end of the month, the mission will have reached "77 percent of its military strength, and 83 percent of its police strength."
A maximum force of 12,640 personnel -- 11,200 soldiers and 1,440 police -- has been authorized.
Leaders of ethnic Tuareg and Arab groups in Mali have campaigned since the 1960s for independence for a vast swathe of northern desert they call "Azawad."
In January 2012, Tuareg fighters began the first rebellion in three years in northern Mali and formed an alliance with Islamists linked to Al-Qaeda, who sought to impose a brutal interpretation of Islamic law in towns they controlled.