The choice of Dr Bawumia is good for NPP and Ghana, says NPP UK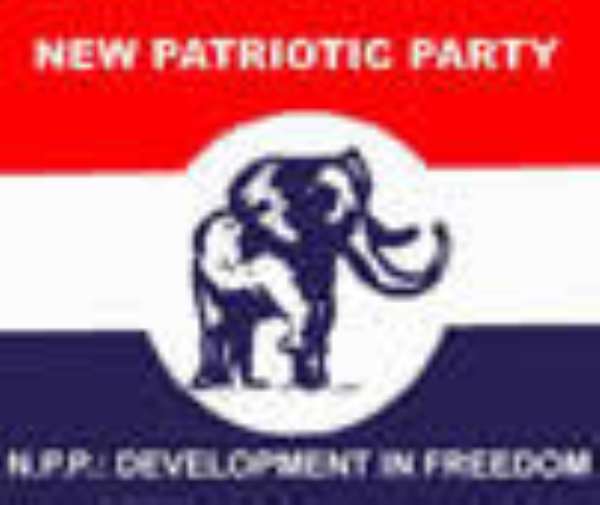 The communications team of NPP UK wishes to thank the national council of Elders, our parliamentary party and all party members for the massive support and loyalty shown to our presidential candidate         
Nana Addo Dankwa Akufo Addo on his choice of running mate Dr   Mahamadu Bawumia for the second time. Nana Addo has shown   humility, leadership and consistency and this is refreshing given the   anaemic , upside down inside out governance we are facing under Associate Professor Mills today.
We believe that the choice of Dr Bawumia shows that Nana Addo has confidence in ability and talents of our youth in Ghana. The youth of Ghana deserve the opportunity to support Nana Addo if he is elected to fulfil his vision and implement practical programmes to eliminate poverty and reduce hardship. We are tired of the 419, propaganda and destructive policies of President Mills and his government. We are told inflation is coming down but prices of   basic food such as gari, kenkey, rice, water and electricity are going up. The high price of cement is now affecting even our low cost housing industries, resulting in a slowdown and loss of jobs   and by July our housing industry will grind to a halt if action is not taken.The cedi our nations   currency is at an all time low. Ghanaians are really struggling to make ends meet and Associate Professor Mills and his ministers are happy to give 51 million Ghana cedis to   Mr Alfred Agbesi Woyome   and pay Construction Pioneers 90 million Euros! The Vice President John Mahama is happy to negotiate dodgy deals to sell nation's cocoa over a plate of salad and fish to Amarjaro, a company exposed by Anas Aremeyaw's investigations into cocoa smuggling, cancel licences to   aspiring banks to set up and create jobs for Ghanaians, engage in the politics of insults by using words like "foolish" and "baloney" and engage in propaganda such as giving different figures for the Tema Oil refinery Debt and telling Ghanaians in Tamale that the government has constructed 1700 schools under trees, in stark contrast to what was recorded in the budget in 2011. Surely this kind of governance is not helpful to Ghana.
We support Dr Bawumia's call   for an economic and social transformation and constructive programmes for our country to compete with the best in the world. If other countries can do things why not Ghana? We look forward to joining him and working hard with the flagbearer Nana Akufo Addo and all party members in our humble quest to recapture power and restore respect, hope and glory to our beloved Ghana.
Nana Yaw Sarpong
Communications Officer
NPP UK
07983302369