Four dead, several missing in Nairobi landslide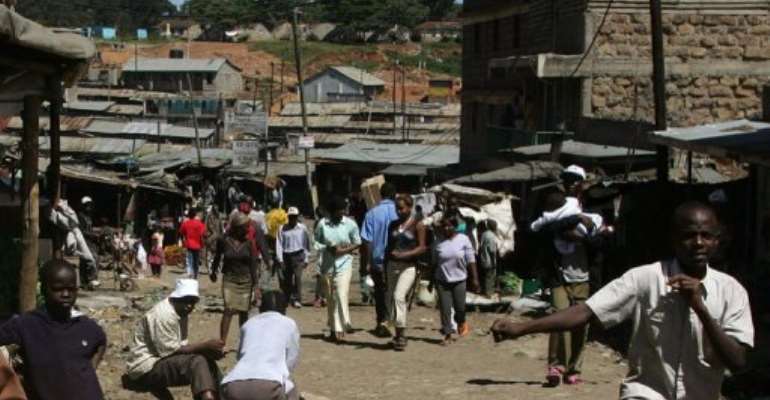 NAIROBI (AFP) - Massive boulders crashed onto houses Wednesday in a Nairobi slum, killing at least four people and trapping many underground after a night of heavy rains, police and the Kenyan Red Cross said.
Police chief Mathew Iteere and Red Cross spokeswoman Nelly Muluka both said in late morning that four bodies had been removed from the rubble in Mathare slums.
Families at the scene told AFP several people were still missing.
The Red Cross said more than 40 houses were destroyed in the sprawling slums in the north of the capital when huge boulders came crashing onto them early Wednesday morning, the Kenya Red Cross said.
Teams of rescue workers using earth movers, shovels and bare hands were removing the heavy rocks to reach those trapped.
"The rescue efforts have been hampered by heavy rains, lack of access and appropriate machinery and crowds of people who are slowing down the whole process," the Red Cross said in a statement.
Heavy rains have begun pounding several Kenyan regions at the start of the main rainy season, which often causes floods and massive displacement.