Health Ministry yields to demands of striking pharmacists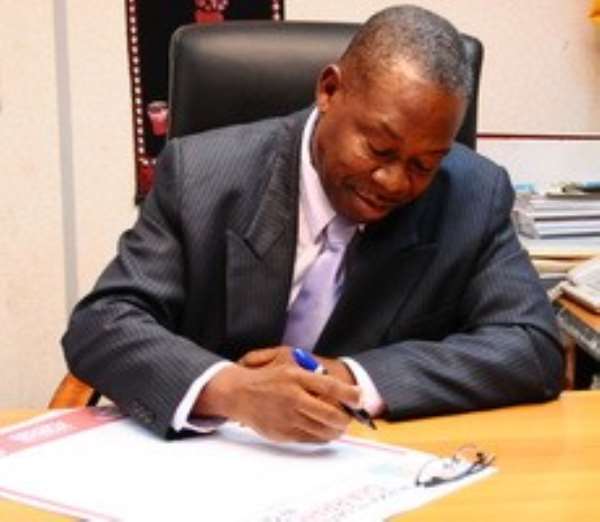 Health Minister Rojo Mettle-Nunoo
The Health Ministry has scheduled a meeting with striking pharmacists in government run health centers to try and persuade them to end their industrial action.
The pharmacists who began the strike on Sunday declined an invitation for dialogue with the National Labour Commission (NLC) insisting they would only meet under the auspices of the sector ministry.
They are protesting what they say is the failure of the Fair Wages and Salaries Commission (FWSC) to migrate them onto the Single Spine Salary Structure (SSSS) due to protracted disagreements.
Deputy Health Minister, Rojo Mettle-Nunoo said a meeting between between the NLC, FWSC, representatives of the Finance Ministry and those of the Controller and Accountant General's Department and leaders of the striking pharmacists will be held today.
He was hopeful the meeting will be fruitful.
But the Chief Executive of the Fair Wages Commission, George Smith Graham, who is unhappy with the insistence of the pharmacists on meeting the minister and maintains his outfit will only agree to negotiate with them if they call off their strike.
But Mr Graham has been accused of introducing personal biases into resolving the impasse by leaders of the pharmacists.