Media commended for supporting Women's participation in politics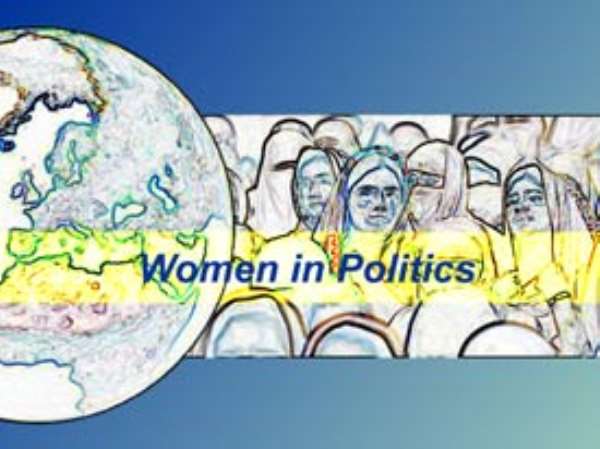 Yendi (NR), April, 3, GNA- The Integrated Development Centre (IDC) has commended the media for encouraging women's participation in elections in the Northern Region.
Radio discussions by women aspirants especially, were some of the platforms offered by the media to give women the confidence to articulate their views, vision and aspiration to the electorate.
Miss Grace Entekimi, Programmes Officer, IDC, was addressing a media engagement workshop on the project implementation status in "Media support for women in elections" organised by the Centre and sponsored by European Union at Yendi in the Northern region.
Apart from media practitioners, other participants included Government Women Appointees of the assemblies and officials of the National Commission for Civic Education (NCCE) drawn from Saboba, Nanumba North and South districts of the Northern Region.
She indicated that other capacity building workshops were also organized for the aspirants on how to campaign, raise funds, lobby and negotiation which were geared towards women winning elections.
She called on women to register massively in the on-going biometric voter registration to enable them vote for their colleague women in the December 2012 polls since that was the only way women can get involved in decision making in the country's democratic process.
She announced that the target achieved by Integrated Development Centre in collaboration with Ghana Development Communities Association (GDCA) of women profiled in the six Metro Politian, Municipal and district is 71 in the local level elections.
The Nanumba North and South Integrated Development Centre Programme Officer, Mr. Francis Oyom, announced that the overall object of the intervention is to strengthen and enhance women's participation and representation in governance at the local and national levels.
Mr. Oyom stated that the specific objective is to increase awareness for women in politics and to increase the level of women representation in the local governance system in the six districts by 30 per cent.
GNA