As Ghanaians sweat for power, NPP NDC dabble in blame game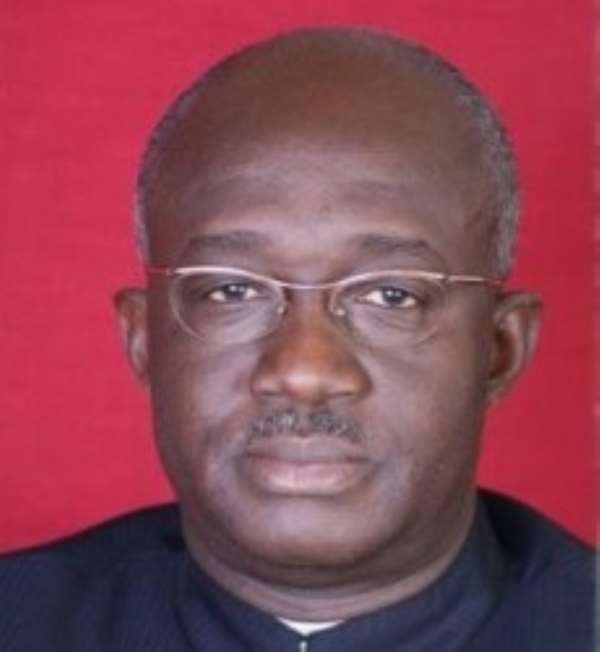 Joseph Adda
As Ghanaians sweat over a new power rationing regime announced by the Electricity Company of Ghana, officials of the two leading political parties are haggling over who is more to blame for the dire situation.
A former Energy Minister Joseph Adda has described as "absolutely false" assertion that the New Patriotic Party failed to add on to the generation capacity the country needed.
Deputy Energy Minister Inusa Fuseini began the blame debate Monday, accusing the NPP of adding nothing to the energy build-up despite eight solid years in power.
According to him, all the NPP needed to do was to add just a 100 megawatts of power every year to ameliorate the situation but failed to do so.
"If the eight years we have been adding 100 megawatts of power every year, precisely, we would have been richer in power generation. So you ask yourself within the eight years how many megawatts of power was added to the installed capacity?
"So we can say that it is unprecedented because in three years we have been able to add about 150 megawatts of power to the installed capacity. So we can say [it is unprecedented] because in three years [we achieved that] when others spent eight years and added nothing," he told Joy News' Israel Laryea.
He said Ghanaians would have faced a pretty worse situation than they are facing now if the government did not add the 150 megawatts.
But in a reaction former Energy Minister Joseph Adda told Evans Mensah on Joy FM's Top Story the deputy minister is either being "ignorant, mischievous or a straight faced liar."
He stated the NPP in 2007 added a 1,000 megawatts of power to the installed capacity, referring to a short to medium and long term measures he said were implemented by the government.
He said the 150 megawatts of power the NDC government is blowing its horns over is actually part of a comprehensive power generation programme left behind by the NPP.
Even that, the ruling government he said had failed abysmally to implement it to the fullest.
According to him, power generation plants bought by the erstwhile NPP government at a cost of €48 million have been left to rot at the Tema harbor by the government in power when the country is virtually at its knees crying for more power.
He said if the NPP had been in power, Ghana would have generated over 5000 megawatts of power which is over and above the expected the consumption needed at peak time.