District Assemblies, MPs indebted to MDPI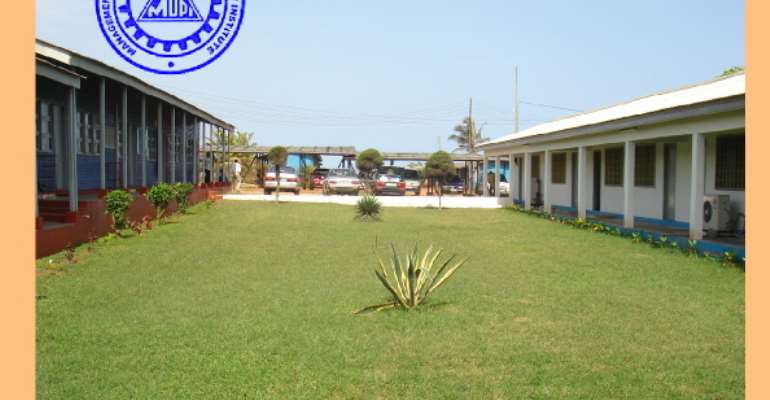 Accra, April. 2, GNA – Some Metropolitan, Municipal and District Assemblies and Members of Parliament (MPs), who presented their personnel to the Management Development and Productivity Institute (MDPI) for oil and gas training, have so far failed to pay for the cost of exercise.
Mr Philip Assibit Akpeena, Managing Consultant of the MDPI, told the Ghana News Agency (GNA) in an interview in Accra on Monday expressed worry that the non-payment had slowed down the programme.
He appealed to the debtors to honour their part of the bargain to ensure that their personnel took part in the graduation, scheduled to take place very soon.
Mr Akpeena said 89 Assemblies and 46 MPs presented about 3,000 personnel for training in oil and gas and that "none of the MPs had so far paid anything to the MDPI while only three Assemblies out of the number had made part payments for the training."
Mr Akpeena commended the Goodwill International Group, MDPI's partners, who pre-financed the training due the non-payments, but said it was important for them to make payments since their personnel would not receive certificates during the graduation.
He said the training has given the beneficiaries expertise needed for the oil and gas industry.
Mr Akpeena said the beneficiaries would be able to create their own jobs because of the training they went through, and expressed the hope that oil companies would absorb some of them.
He said the phase III of the training had imparted "competency base, practical hands-on-knowledge on the respective career areas of the various candidates."
Mr Akpeena said that the graduants have not undertaken practical attachment due to lack of funds to purchase logistics and equipment for the practical work.
He said: "One major problem that delayed the project delivery and completion is the non-payments of beneficiaries and their sponsors who have woefully failed to pay their 40 per cent cost."
Mr Akpeena explained that the National Youth Employment (NYEP) presented about 4,000 persons out of about 7,000 people, who benefited from the training, and said the NYEP had paid 40 per cent of the training cost.
He said special emphasis was paid on entrepreneurship training because of the huge unemployment burden on Government and stressed that the training would enable trainees to create their own jobs.
Dr Shaibu Ahmed Gariba, Director Genreal of the MDPI, explained that the oil and gas industry offered a wide range of opportunities for enterprise development, and it could to create more than 100,000 jobs in the next five years.
He said MDPI had created a talented pool where industries could draw experienced, competent and qualified persons in oil and gas to contribute their quota towards improving the sector.
GNA