Encourage children to stay in school-Hutchful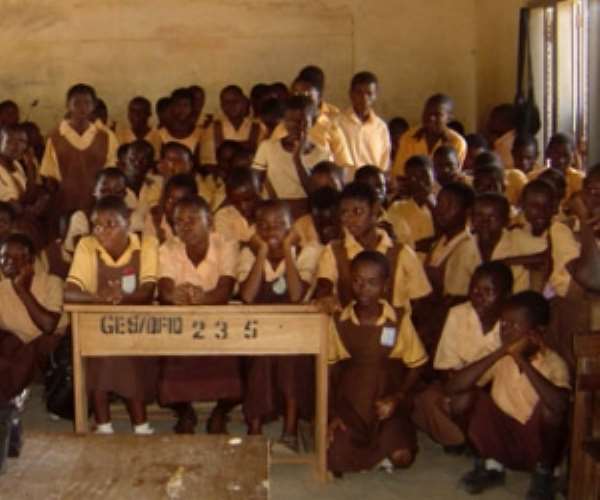 Tema, April 2, GNA – Mr. Kwesi Hutchful, Tema Metropolitan Director of Education, at the weekend reiterated the call on parents and guardians to do everything possible that would motivate and encourage their children to stay in school.
He said as future leaders, children should be given the necessary assistance to enable them attain academic laurels that would make them become responsible adults.
Mr. Hutchful made the call at the Annual Conference of the Tema Circuit of the Ahmadiyya Muslim Mission in Tema, under the theme: "Education: A Key To Success."
He said the nation could only face the challenges of the 21st century if children were given quality education, adding that quality education would enable them to ultimately take advantage of the job opportunities of the 21st century.
He commended religious organizations for their tremendous roles in the success story of education in the country, and urged them not to be complacent, but to go the extra mile to assist the government in the implementation of its education policies.
Mr. Hutchful, who was the Guest Speaker, said the Ministry of Education and the Ghana Education Service would do all they could to provide the congenial atmosphere to ensure effective teaching and learning in schools.
Mrs. Irene Naa Torshie Addo, the Member of Parliament for Tema West, said as future leaders, children were going to determine what the future holds for the nation.
She, therefore, urged stakeholders in Education, to provide children with all the requisite educational facilities to enable them to attain greater heights on the academic ladder.
Maulvi Raghib Zia-Ul-Haq, Greater-Accra Regional Missionary of the Ahmadiyya Muslim Mission, urged Muslims to continue to seek and acquire deep knowledge about their religion in order to defend it at all times.
Mr. Fareed Koomson, Tema Circuit President of the Ahmadiyya Muslim Mission, said suitable training and upbringing of children, guaranteed the development, progress and prosperity of this nation of ours.
Mr. Koomson, therefore, urged Ahmadis to send their children to school so that the Ahmadiyya Community could raise God-fearing men and women who would take up responsible positions in the near future.
GNA