Mugabe in Singapore 'on a private visit'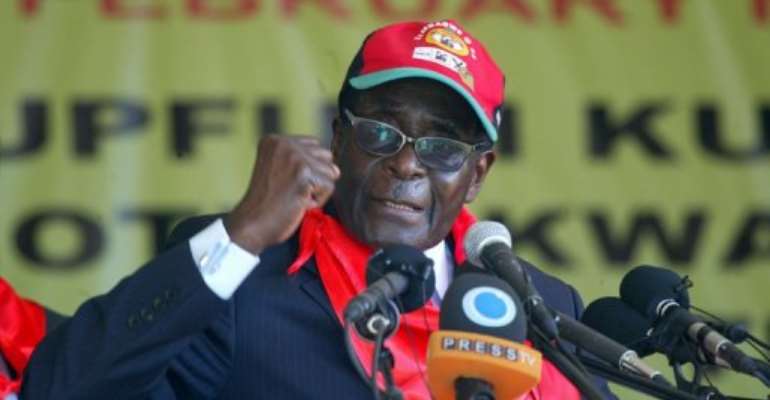 HARARE (AFP) - Zimbabwean President Robert Mugabe is in Singapore on a private visit to arrange post-graduate studies for his daughter, state media reported Sunday.
"President Mugabe left the country yesterday (Saturday) evening on a private visit to Singapore," the state-owned Sunday Mail newspaper said.
The paper said that Mugabe would oversee arrangements for his daughter Bona to begin post-graduate work, after she received her accounting degree last year.
Mugabe, 88, who has ruled Zimbabwe since independence from Britain in 1980, visited Singapore several times last year. His spokesman said the president had gone for cataract surgery amid repeated media reports that he was suffering from cancer.
His health has been the subject of much speculation, especially since WikiLeaks last year released a 2008 US diplomatic cable saying central bank chief Gideon Gono had told then-US ambassador James McGee that Mugabe had prostate cancer and had been advised by doctors he had less than five years to live.
Mugabe's health has been cited as one reason that a faction of his ZANU-PF party has pushed to rush new elections.
But Mugabe, who has already been named as his party's candidate for the next elections, has shot down rumours that he is sick.