At least 12 wounded in Kenya blasts: police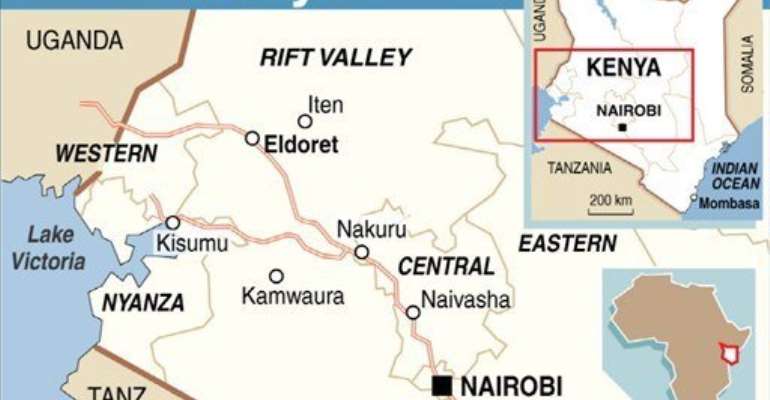 NAIROBI (AFP) - At least 12 people were wounded in two explosions in Kenya's Coast province Saturday, one at a restaurant in Mombasa town and a second in the nearby town of Mtwapa, police said.
In Mtwapa "what appears to be a grenade was thrown at a crowd, and many people were injured," Coast police chief Aggrey Adoli said, putting the injured toll at at least 12.
He said that a second grenade was "hurled at a restaurant in Mombasa town" without causing any injuries.
Adoli said the first blast in Mtwapa occurred after 8:00 pm (1700 GMT) and the second within minutes of it.
Since Kenya sent tanks and troops into Somalia late last year, two grenades have been thrown in Nairobi and a series of small-scale blasts have taken place in eastern towns close to the Somali border.
Targets have ranged from police vehicles to bars.
Saturday's blasts were the first such explosions reported in the coastal areas, which are among Kenya's great tourist magnets.