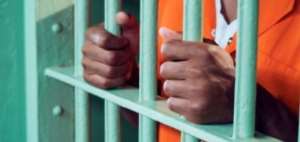 Akim Swedru (E/R), March. 31, GNA – A 19-year-old unemployed from Agona Odobeng in the Central Region has been remanded in prison custody by a circuit court at Akim Swedru for habouring a teenage girl..
Dominic Aboagye, charged with defilement for keeping the 14 year girl at Takorase near Kade in the Eastern Region for sexual purposes, denied having any knowledge of the offence. The accused would go to court again on April 17.,
The prosecutor, Inspector Kwaku Appiah told the court, presided over by Mr. Yaw Atta Sampong that, sometime in October, 2011 the complainant, Mr. Kwesi Antwi's noticed that his daughter in primary class four had left home and failed to return.
He said Mr Antwi who lived with her daughter at Akim Oda, searched for the girl at Akim Oda and Breman Odobeng where the mother lives.
Inspector Appiah said on March 25, this year Mr. Antwi received information that Aboagye and her daughter had returned to Odobeng and therefore, effected his arrest and handed him over to the police, who issued a medical report form to the girl to attend hospital for treatment.
GNA