Palm Sunday's Sad Joys. Faith in God Always Overcomes Sorrows.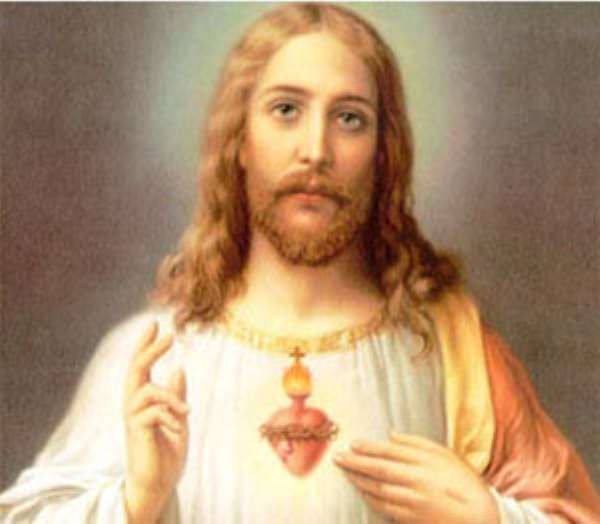 LORD JESUS CHRIST, THE MESSIAH
As Christians the world over prepare to celebrate Palm Sunday tomorrow with 'victory' shouts of 'Hosanna, Hosanna to King Jesus', one is prompted to ask: why did this feast ironically bring two untold sorrows to Christ? Indeed, the two sorrowful scenarios - the first, occurring on Mount Olivet's brow overlooking Jerusalem, where Jesus wept on His Triumphal Entry on Palm Sunday; and the second, in the garden of Gethsemane - appeared to have contradicted the joyful ambience of Zacharias' prophecy uttered about 500 years earlier; namely: 'Rejoice greatly O daughter of Zion, Shout aloud, O daughter of Jerusalem! Lo, your king comes to you, Triumphant and victorious is He, humbled and riding on an ass' (Zechariah 9:9).
By implication, Jesus the Messianic King was entering Jerusalem humbly, peacefully and royally as the throng continued to shout 'Hosanna, Blessed is the king who comes in the name of the Lord'. Ellen G. White beautifully describes the scene: 'All were happy and excited; the people vied with one another in paying Him (Jesus) homage… they gave Him the worship of happy hearts. They were unable to present Him costly gifts but they spread their outer garments as a carpet in His path, and they also strewed the leafy branches and the palm in the way… they cut down the spreading palm boughs, Nature's emblem of victory and waved aloft with loud acclamations and hosannas' ( The Desire of Ages , Page 499). This custom of our women spreading their cloths before kings and noble people to be used as carpet still remains with us, because we were once living in Israel.
Amidst such hilarious pageantry and joyful shouts, scarcely could anyone link any sorrow with Jesus, particularly when He was the cynosure of all the approbation. Yet the unexpected happened. Jesus, of all people, was suddenly seized with strange sorrows which willy-nilly welled up in His bosom and overflowed into trickling tears. The Gospel of St. Luke records: 'As He approached Jerusalem and saw the city, He wept over it'. ( Luke 19:41). Why? He had really envisioned the upcoming destruction of Jerusalem, because, as He puts it, the Israelites 'did not recognise the time of God's coming to them'. (Luke 19:42-44). Remember that by this statement, Jesus undoubtedly affirms His deity. Some psychologists argue that Christ's weeping was egotistical- a mere Parthian shot (a bye-bye act) of a departing Master who loved his beautiful sprawling city of Jerusalem and its people that did not listen to His word so to be saved.
Other political analysts like Ahmed Deedat of the Islamic Propagation Centre in Durban, inferentially contend that Christ's weeping signalled the fact that He had foreseen His coup attempt (at capturing Jerusalem) to be already abortive. That was when he had reached the outskirts of the city during His Triumphal entry. It is in this connection that Ahmed Deedat argues 'the march on Jerusalem had fizzled out' (Deedat: Crusifixion or Cruci-Fiction, page 21).
Neither of these two contentions is tenable. About the first, for example, it can be argued that whilst, admittedly, Christ's sorrowful weeping was psychological, it was not egotistical or self-centred, but was rather empathetic, showing Christ as pitifully identifying Himself with His people who in future were to see the destruction of their city, Jerusalem. That bad event actually happened in AD 70; that is 37 years after Christ had wept! Regarding the second instance, it is to be disputed that Christ's Triumphal Entry was not a coup attempt. How could He, an armless, ass-riding, spiritual king have to stage a coup with His equally armless disciples and throng? As categorically stated by St. Luke's Gospel (19:41-44), Christ wept because he saw an upcoming cataclysm on Jerusalem. A coup failure inference was pitiably unscholarly and untrue.
The second sorrows triggered by Palm Sunday's joys were that which possessed Jesus in the Garden of Gethsemane on Thursday night, four clear days after the Palm Sunday's jollities. As expected, the Palm Sunday celebrations had angered the Pharisees and Sadducees, 71 of whom constitute the Council of State (Sanhedrin) who virtually ruled Israel. The religious leaders- the Pharisees and Sadducees etc. – had been angered by 'Palm Sunday' to the point where they could not but ceaselessly conspire to kill Jesus. And these murderous programmes were facilitated by the active involvement of Judas who betrayed Jesus.
To a greater degree then, the Palm Sunday celebrations had spewed forth some catalytic conspiracies for the elimination of Jesus, and these spiritually impinged on Him with some anguish. And when this impaction became too much for His emotions, it finally exploded in the Gethsemane garden where Jesus declared to His apostles; 'Sit here while I pray…. My soul is exceedingly sorrowful unto death. Stay here and keep watch' (Mark 14:32, 34).
Remarkably, unlike Palm Sunday's shedding of tears, the Gethsemane distress was manifested by His body sweating 'drops of blood' to the ground as He prayed. (Luke 22:44). This blood-sweating phenomenon known in theology as diapedisis or hematidrosis has long given vent to two controversial interpretations. Firstly, is the argument that the extreme sorrows of Christ in Gethsemane were caused by the fear of his known impending death that was to take place through some disgraceful ordeals of beatings, caning, hooting, near nakedness and criminalistic crucifixion. It is contended that which man at his prime age of 33 (as Christ was then), who had achieved world fame through His miracles would easily accept to face a premature death? Hence His sorrows, that pleaded that 'the cup' (shameful death?) be taken away from Him! Secondly is the claim that the blood-sweating grief was caused by Christ's fear of being forsaken by His Father, as a result of His being made to carry mankind's sins or being 'made sin' for men, a man who knew no sin (2Corinthians 5:21). For, since the Father hates sin: He certainly would not go near Jesus! Which of the two schools of thought can be your choice, dear reader?
I opt for the second school, the Father-Son separation theory, because this was what materialised on the Cross when Christ exclaimed: 'My God, my God, why have you forsaken me' (Matthew 27:46, Psalm 22). God had forsaken Him (Jesus) for carrying sins of men!- exactly what had made Him sorrowful in Gethsemane garden.
But here again, some momentary gladness from God the Father quickly came to displace Christ's sorrows on the Cross, series of miracles on that Good Friday: a nightfall that immediately covered Jerusalem at daytime of about 3:30 pm, a heavy earthquake that shook Jerusalem, with tombs opening for the dead to rise up to go to the town etc. all depicting the fact that the Father can never disown Christ nor sinners, and that through Christ, the dead will certainly resurrect into life. The occurrence shows that whenever a person is in trouble or in dire need of divine help, a loud call unto God will be responded to with miracles of deliverance. Under the circumstance, the spiritual logic is that anyone in distress or need of deliverance should use Psalm 22 for success or victory, for this is the prayer Christ used on the Cross.
Tomorrow, which is Palm Sunday, begins a special epochal week, depicting commixture of sorrows and joys, all eventuating in glorious, victorious joys of Christ's resurrection from death and His ascension to heaven, forty days thereafter. The big lesson here is that, in life, sorrows will come to dampen the spirit of joys, but with man's faith, clear vision and constant prayers to Christ, joys will certainly prevail, just as Christ resurrected from death, which caused lots of joys to Christendom. Keep praying, reader; your sorrows will turn into a spell of joys! Just patiently wait on the Lord (Psalm 40:1).
This paper is not likely to come out next Saturday; therefore I simultaneously wish my readers: HAPPY PALM SUNDAY tomorrow, CONDOLATORY GOOD FRIDAY and JOYFUL EASTER SUNDAY. God bless you.
Apostle Kwamena Ahinful