Volta NPP Changes Voting Pattern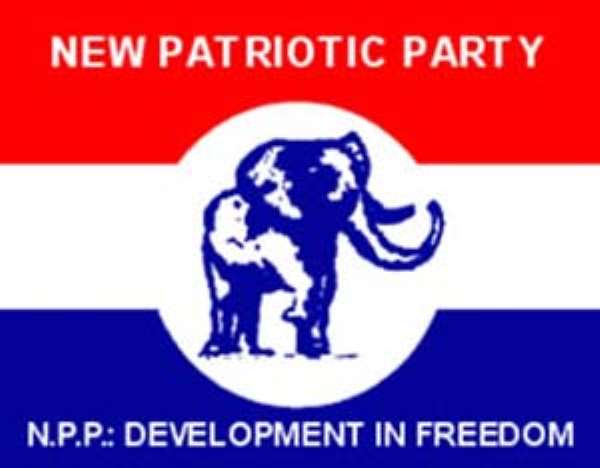 NPP Flag
THE NEW Patriotic Party (NPP) in the Volta region is optimistic about changing the voting pattern in the area to facilitate a one touch victory for the party in the 2012 general elections.
This was the pronouncement of the party's parliamentary aspirant for Ho East, David Dickson Dzokpe.
Mr. Dzokpe disclosed this to DAILY GUIDE at Adaklu-Waya after being acclaimed the parliamentary aspirant for the area. A total of 284 delegates unanimously endorsed his candidature.
He added that the primaries had enabled him to foster personal interactions with delegates at the grassroots and given them power to decide for themselves who they want to represent them in parliament.
This he said will go a long way to make them vigilant and committed to the candidate they have voted for. He disclosed that he has already prepared a performance strategy for polling station executives and coordinators which will be married with the party's strategy to ensure victory.  
Ho East NPP Chairman, Evans Anyadi noted that the constituency together with the polling station executives have put strategies in place to win over swing and floating voters in the area.
He said one of them is the use of the party's 'Care and Share Foundation' to reach out to needy, lonely and other members of communities within the constituency.
He consequently encouraged party members to co-exist peacefully with their neighbours and opponents to disarm people who have bad perceptions about the NPP and its flag bearer, Nana Akufo-Addo.
He reminded delegates that the power given to them to be become part of the NPP's decision making process is a sign that the party cares about their views and has so much respect for members at the grassroots level.
'It is now time for to return that trust by vigilantly ensuring a free and fair general election and vigorously campaigning for your chosen leaders to secure power in 2012,' he said.
From Fred Duodu, Adaklu Waya