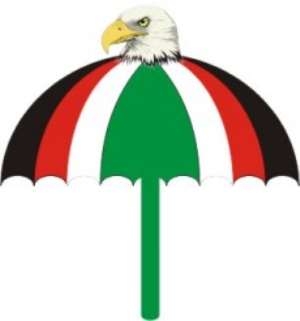 Kumasi, March 30, GNA – The National Youth Organizer of the National Democratic Congress (NDC), Mr Ludwig Hlordze, has called on political parties to play by the rules and stop sending thugs to biometric voters' registration centres to create confusion.
He said it was simply out of place for people to be clubbed, punched and intimidated over the compilation of the voters' roll.
Ghana, he said, did not need that and asked the political parties to call their supporters to order.
Mr Hlordze, who was in the Ashanti Region to tour some centres to see for him-self how the exercise was going, was interacting with the press in Kumasi.
He appealed to the political party agents not to over-dramatize incidents to help prevent tension.
This comes on the heels of reported violent scenes at some centres in the region, including the Suame, Ejisu-Juaben, Asawasi, Obuasi and Asokwa Constituencies.
Mr Hlordze criticized the New Patriotic Party (NPP) for what he said was hypocrisy - raising false alarm just to heighten tension and added that "They need to avoid this ostrich behaviour."
He claimed that the NDC agents had been at the receiving end of physical attacks at the registration centres and showed copies of police medical forms issued to some of the victims.
Advertisement
Mr Hlordze said the December polls would be fought on the track record of the political parties and expressed optimism about the NDC's victory.
He said the NDC Government had performed creditably and it was sure to receive overwhelming endorsement by voters.
GNA