Dr Ahmed advises landlords to build toilet facilities for tenants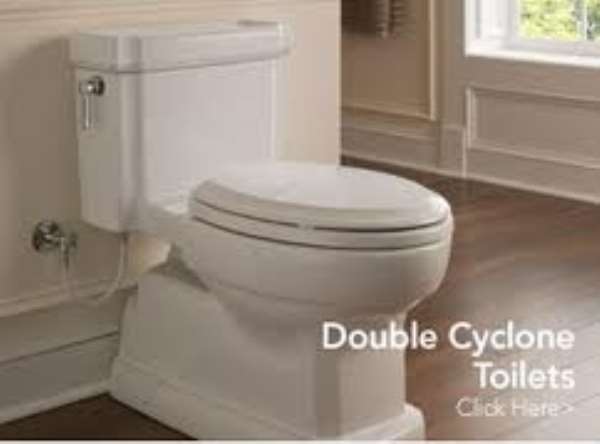 Accra, March 30, GNA – Dr Mustapha Ahmed, Deputy Minister of Environment, Science and Technology, on Friday advised landlords to provide toilet units for use by tenants.
He described as unsatisfactory the attitude of some landlords who for the love of selfish financial gains "convert the toilet units into rooms" so they could rent them out to prospective tenants.
Dr Ahmed gave the advice at a forum organised by Water Aid in Ghana (WAG) to outdoor seven ambassadors for the Water, Sanitation and Hygiene (WASH) project in Accra.
The project seeks to use the influence of the ambassadors to help champion the cause of increasing advocacy and campaign against unsanitary and unhygienic practices as well as to help the fundraising efforts of WAG.
Dr Afia Zakiya, Country Representative of WAG, said Ghana was in water and sanitation crises adding, approximately 19,000 Ghanaians including 5,100 children under age five, died each year from diarrhoea.
She expressed confidence that the situation could be addressed stressing that "WAG has…identified prominent individuals to help champion our cause by volunteering their time and effort as goodwill ambassadors."
Dr Zakiya said the individuals would support WAG by driving its efforts to address water, sanitation and hygiene issues through advocacy and fundraising activities.
The ambassadors included Nana Kobina Nketia V, Paramount Chief of Essikado Traditional Area, Ms Akofa Ejeani Asiedu, an actress, Ms Samima Muslim, a broadcast journalist, Mr Nathaniel Kwabena Anokye Adisi, a broadcast journalist, Ajara Mohammed, an athlete, Mr Ben Brako, a legendary musician and performer and Ms Wilhelmina Abu-Andani, a songstress.
Mr Brako who spoke on behalf of the ambassadors, appealed to the citizenry to use the country's natural resources, particularly water, judiciously and efficiently.
He said when proper management and oversight over the resources were properly executed, Ghanaians would wean themselves of donor support and free the citizenry from the "begging culture."
Mr Brako expressed gratitude to Water Aid for the honour done them.
GNA