Tunisian speaker warns against chaos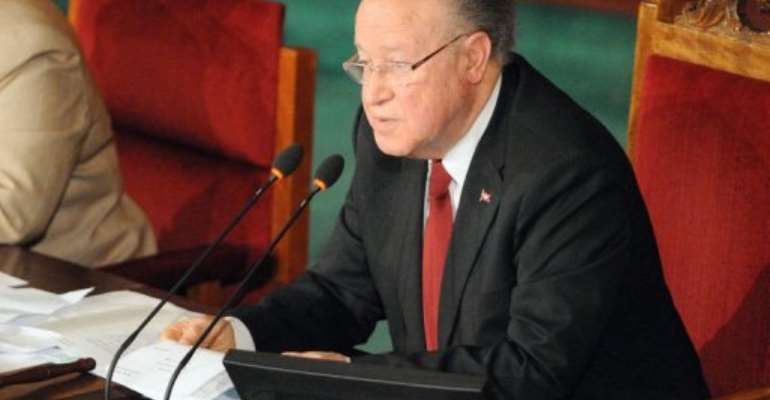 TUNIS (AFP) - Tunisia's parliament speaker voiced alarm Friday over the deterioration of the security climate in a country increasingly polarised over religion.
"Dangerous phenomena have been recorded in our country lately, such as calls for murder, the desecration of the Koran and holy sites, the lowering of the national flag," Mustapha Ben Jaafar said.
Speaking at the opening of a debate on the security situation held at the constituent assembly, he listed the assassination of a preacher this month in Tunis, deadly tribal feuds, attacks on journalists and other incidents.
"What happened threatens national cohesion. Freedom does not mean chaos or rebellion," said Ben Jaafar, a former opposition leader whose leftist Ettakatol party is a junior partner in the Islamist-led governing coalition.
The moderate Islamist Ennahda party won October 2011 elections nine months after a popular uprising ousted long-standing dictator Zine el Abidine Ben Ali's regime.
The country's ultra-conservative Salafists, banned under the old regime, have been vocal in recent months, notably demanding that sharia, or Islamic law, be the main source of legislation in a new constitution.
Some secular and liberal groups have reacted angrily to the surge by religious hardliners, arguing that the democratic gains achieved by the January 2011 revolt risked being rolled back.