Mills Government made strides in infrastructure development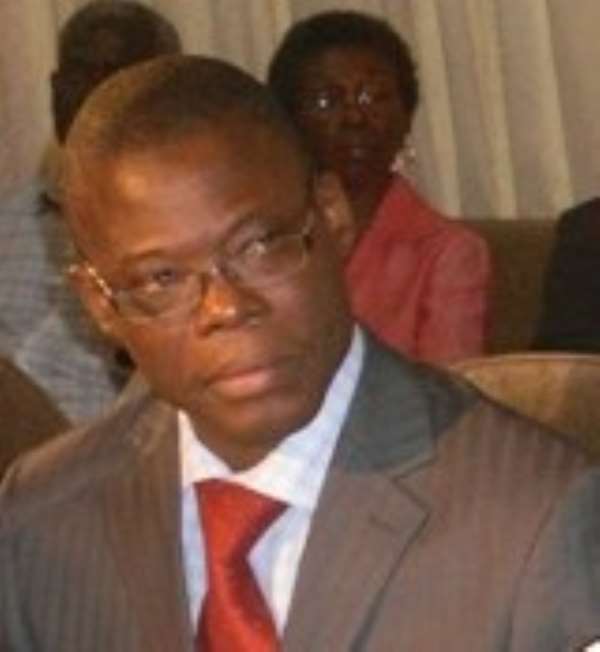 Accra, March 29, GNA - Mr Fiifi Kwetey, Deputy Minister of Finance and Economic Planning on Thursday said that President John Evans Atta Mills had chalked out successes in the infrastructure, agriculture and energy development .
He said in 2001, when the NPP assumed office, it trumpeted its avowed commitment towards modernisation of agriculture, and 30 per cent reduction in rice imported into the country, but after eight years when the Government left office the number of rice combine harvesters were four.
Mr Kwetey, who was addressing the first in the series of "Setting the Records Straight" on the theme: "From crisis to hope: the Mills' Economic Story" in Accra, said within three years, the Mills led Government has procured 140 new rice combine harvesters.
He said that whereas rice import shot up under NPP from 100 million dollars to about 500 million dollars within three years, President Mills has reduced the import of rice by about 30 per cent.
Mr Kwetey said the President Mills led Government within three years procured new 25 new maize harvesters, and provided 1,500 boreholes to boost agriculture when NPP in eight years provided none.
On energy generation, Mr Kwetey said, the NPP in 2001 met a generation capacity of 1322 megawatts and added only 488 megawatts after serving for eight years while the President Mills Government had taken the capacity from 1810 megawatts where NPP left it to 2186 megawatts, thus adding a total of 376 megawatts.
He said: "And every indication points to the fact that by close of 2012, an additional capacity of 265 megawatts will be installed, bringing an extra capacity of 265 megawatts; which will take the total installed capacity to 2, 451 megawatts( that is 641 megawatts additional capacity within the four years of president Mills."
Mr Elvis Afriyie Ankrah, Deputy Minister of Local Government and Rural Development, said the figures were well researched and anyone who cherished the truth would not hesitate to retain President Mills for the second term.
"We are ready to debate NPP on any platform to put the records straight."
GNA