Open Letter to the President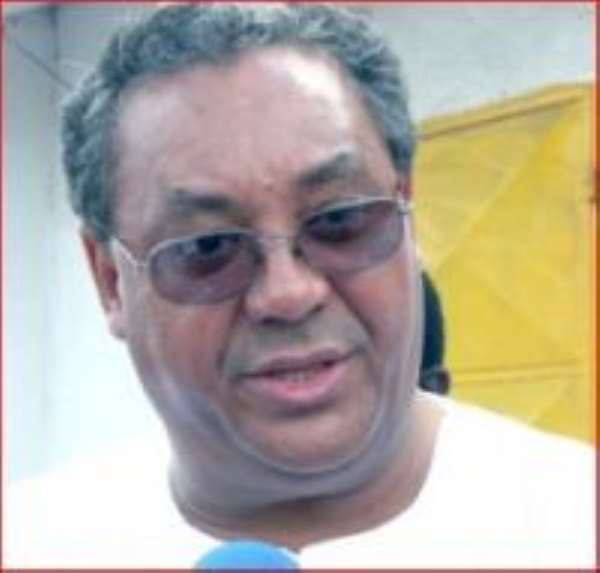 H.E. THE PRESIDENT,
OFFICE OF THE PRESIDENT
THE CASTLE
OSU
ATTN: Prof. J.E.A Mills 27th March, 2012
OPEN LETTER
Your Excellency,
RE: A FREE, FAIR AND PEACEFUL ELECTION.
I am constrained to write this open letter because the grave implications in it for the future of our beloved country, Ghana.
As you know, the whole world is looking at Ghana and how we manage this year's election process and remain a democratic icon for Africa.
The world has welcomed your many words on how you intend to preside over a free and fair election; free of the sort of violence that has cost many other countries so many lives, injuries and development.
Now we wait to see if your actions will match your words.
On Monday evening, 19th March 2012, some N.P.P. members attended a meeting in Accra Central in Odododiodio Constituency. The meeting was attacked by a crowd who sought to disrupt it by hurling bottles and stones, resulting in injuries to some of the N.P.P. members.
Mr. Nii Lante Vanderpuiye, one of your special assistants who is the Parliamentary Candidate for Odododiodio Constituency, is on record as accepting that those who attacked the N.P.P. members were from his family and his supporters. I am hoping that you will publicly censure Mr. Vanderpuiye, and let him know that a democratic society allows freedom of association and other freedoms.
Most worrying, however, is that, in the course of disrupting the meeting it is reported that two persons namely, Adnan and Nunuu, of the Office of the President pulled out and showed the guns they were carrying. Fortunately these guns were not fired.
Mr. President, you will remember that in the Chereponi bye election in 2009 a National Security operative fired his gun in the midst of the crowd, a situation that was apparently captured on camera. The officer has never been brought to book.
Perhaps, because of this leniency and impunity, the gentlemen from your office felt they too could use guns to intimidate their opponents.
Mr. President, we have learnt that procuring guns in this country is not difficult. We have also learnt that no one has a monopoly on violence. We have finally also learnt that when not stopped early, violence will escalate.
Mr. President since I started writing this letter the biometric registration exercise has started. Already we have reports of guns being used in a number of constituencies, amongst them are Offinso North, Offoase Kokoben and Asunafo South. Mr. President we are obviously starting late in getting this guns matter under control but better late than never.
Mr. President, I am hoping to be convinced that you do not wish to go into the history books of Ghana as the President who presided over chaos and the introduction of firearms into our politics.
Mr. President you need to act now, and act ruthlessly to send a clear message to everyone that neither you nor Ghana will tolerate the introduction of guns into our political discourse.
Mr. President, in the name of everything Holy, I beseech you to make an example of bringing the persons who have been flashing guns to book to send a clear message to all Ghanaians that on your watch, the elections will be free, fair and peaceful.
Mr. President, the ball is in your court, will you take action or will you hide behind pious words?
Yours faithfully,
Jake Otanka Obetsebi-Lamptey
National Chairman