Tunisia bans rallies on capital's main avenue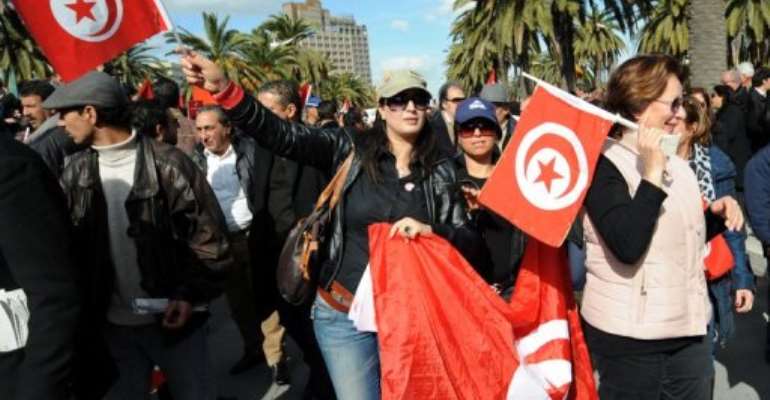 TUNIS (AFP) - Tunisia's interior ministry has banned demonstrations on the capital's main avenue which has become a hub of protests since the fall of strongman Zine el Abidine Ben Ali in January last year.
"Following complaints from traders and citizens, the interior ministry has decided to ban from this day all demonstrations and any other means of collective expression," a statement said late Wednesday.
The interior ministry is also located on the Habib Bourguiba avenue, named after the country's founder president.
Last Sunday fights erupted on the avenue as demonstrators in favour of sharia law attacked actors who had assembled before Tunis's municipal theatre to mark international theatre day.
Several organisations, including Tunisia's human rights league, had criticised the interior ministry for having allowed the demonstrations to take place at the same time.