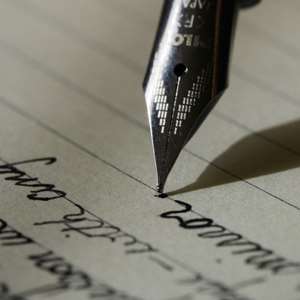 THIS DAY IN HISTORY: 28th March 1900 - The War of the Golden Stool, also known as the Yaa Asantewaa War, the last in a series of wars between the British and Asante in the Gold Coast (modern day Ghana), was triggered by the Colonial Governor, Frederick M. Hodgson, demanding to sit on the Golden Stool a sacred symbol of Asante strength and independence, past, present and future.
The Asantehene (king) Otumfuo Nana Prempeh I, had fought a previous war against the British in 1893 and was exiled, first to Sierra Leone, then later to the Seychelles. With Prempeh I banished the British sought to gain move control over the Asante kingdom and it's immense wealth. Hodgson called a meeting of Asante Chiefs on 28th March 1900 at which he said:
"Where is the Golden Stool? I am the representative of the Paramount Power. Why have you relegated me to this ordinary chair? Why did you not take the opportunity of my coming to Kumasi to bring the Golden Stool for me to sit upon?"
Outraged by the disrespect shown to their heritage and sovereignty a council of Asante Chiefs immediately met to discuss how best to oppose the continued imposition of British colonialism and secure the return of the Prempeh I. When the Chiefs could not agree Yaa Asantewaa, observing the weakness in the men, addressed the meeting saying:
"Now I see that some of you fear to go forward to fight for our king...in the brave days of Osei Tutu, Okomfo Anokye, and Opoku Ware, chiefs would not sit down to see their king to be taken away without firing a shot. No European could have dared speak to chiefs of Asante in the way the governor spoke to you this morning. Is it true that the bravery of Asante is no more? I cannot believe it. It cannot be! I must say this: if you, the men of Asante, will not go forward, then we will. We, the women, will. I shall call upon my fellow women. We will fight! We will fight till the last of us falls in the battlefields."
With this Yaa Asantewaa assumed leadership, and mobilised troops in the sixth and final Asante war against British colonialism. Though the British were eventually able to overcome Yaa Asantewaa's army, annexing the Asante Kingdom to the Gold Coast colony on 1st January 1902, they never gain the sacred Golden stool. Yaa Asantewaa was banished to the Seychelles where she died on 17th October 1921.
The following clip describes the strength, bravery and leadership of Yaa Asantewaa:
Amma Fosuah
"Always bear in mind that people are not fighting for ideas, for the things in anyone's head. They are fighting to win material benefits to live better and in peace, to see their lives go forward, to guarantee the future of their children." Amilcar Cabral