Counsel files motion for halt to proceedings at murder trial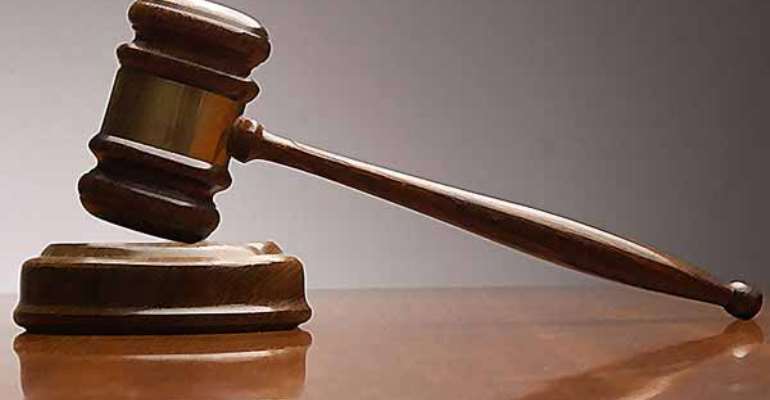 Sunyani, March 28, GNA - Nana Obiri Boahen, a Sunyani-based legal practitioner, on Tuesday filed a motion at an Appeal Court in Kumasi praying the court to immediately compel a High Court in Tamale to stay proceedings on a murder case pending before it.
Nana Obiti Boahen is counsel for Yahuza Yakubu, Majeed Alhassan, Habib Mohammed Dagbana, Shaibu Alhassan and Moro Gunda who are standing trial at the Tamale High Court for murder and causing unlawful harm.
On February 17, 2009 the four accused and several others at large were allegedly involved in sporadic shootings at the Tamale central market that led to the death of one Abdul Rashid Mohammed and two others sustained serious gunshot wounds.
The high court on March 9 dismissed a motion filed on behalf of the accused persons by Nana Obiri Boahen, praying the court to refer the matter to the Chief Justice to determine the convenient forum for hearing.
The accused persons filed that motion because of the hostile and unfriendly behaviour of the spectators who consistently thronged the court premises to witness the trial.
In an affidavit accompanying another motion filed at the Appeal Court in Kumasi and made available to the Ghana News Agency (GNA), Nana Obiri Boahen said tension at the court premises in Tamale during the hearing on March 9, became high with exchange of gun shots between the security and the supporters of the deceased.
He said in the affidavit that "when the accused persons were admitted to bail on a different charge by the circuit court, within a twinkle of an eye the entire court premises was put under siege by supporters and sympathizers of the deceased".
"They attacked everybody on sight which compelled the police and prison officers to send the very people who had been admitted to bail back to custody for their own safety", he said.
Nana Boahen said all these developments had characterized the trial for almost three years now and this did not augur well for a democratic country like Ghana.
He prayed the Appeal Court would immediately transfer the case from Tamale to any other High Court in Ghana in the supreme interest of fair play, justice and equity.
GNA