Three killed in Sudan Darfur market dispute: AU-UN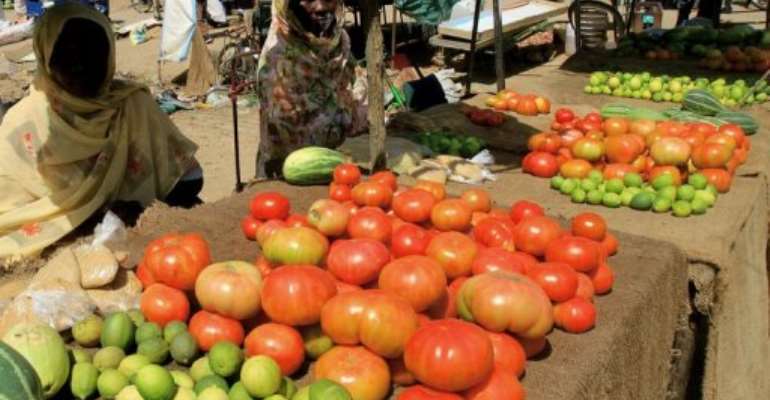 KHARTOUM (AFP) - Three people were killed, including one apparently shot dead by government troops, in a dispute on Tuesday over a market in Sudan's Darfur region, the African Union-United Nations peacekeeping mission said.
Residents in the Kebkabiya area of North Darfur were upset over plans to relocate the local Bergi market and clashed with Sudanese police, said Christopher Cycmanick, a spokesman for the UNAMID mission.
Two local women died during the altercation, but details of their deaths were sketchy, he told AFP.
An angry crowd of 200 to 300 then gathered outside the nearby UNAMID camp, although it was unclear whether they were protesting the killing or looking for the local government official reportedly in charge of the market plan, he said.
"They came out armed with sticks, stones, machetes, iron bars," Cycmanick told AFP.
When Sudanese armed forces arrived another clash occurred and the troops opened fire in self defence, he said, adding that one person was hit by gunfire and died on the way to hospital.
"Our peacekeepers fired shots into the air to try to disperse the crowd. Apparently now the situation has calmed down," he said.
Violence persists in Darfur in Sudan's far-west, almost a decade after rebels drawn from the region's non-Arab tribes rose up in 2003 against the Arab-dominated Khartoum government.
In response, the regime unleashed state-backed Janjaweed militia in a conflict that shocked the world and led to allegations of genocide.
Since then, much of the violence has degenerated into banditry.
The United Nations estimates that at least 300,000 people have died as a result of the Darfur conflict, while almost two million people remain displaced.
The Sudanese government puts the death toll at 10,000.
Last year, the government signed a peace deal in Doha with an alliance of Darfur rebel splinter factions but key rebels refused to sign.