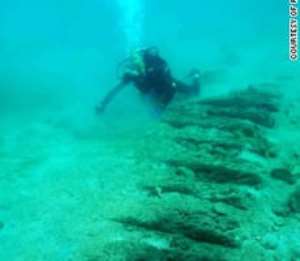 It started, as most of the best things in life do, in Modena. As the plucky Brits charged across desolate northern France, Scuderia Italia – comprising Motoring Editor Ollie Marriage, photographer Justin Leighton and me – were languidly draining our third coffee of the day and folding ourselves into an FF outside Ferrari's Maranello factory.
Our journey would take us northwest, through the Italian lakes and into the mountains for our Stelvio rendezvous. Our mission, unlike the Brits' pathetic one-man-one-car marathon, was one with genuine consumer value: to discover if the FF can really seat four – OK, three and a monstrous volume of photographic equipment – while retaining Alp-pummelling performance. Finding out, in other words, if the FF is truly a family supercar. (Best not to dwell on what sort of hideous circumstances could create a family of three dads in various states of disrepair, and a child made of tripods and lenses.)
The nauseous wave of terror experienced on driving a supercar away from its home factory is akin, I'd imagine, to snatching a newborn baby from its proud parents' arms, then hacking off down an icy black ski-run with a pint in your other hand. Like that, only the baby has 660bhp and the dimensions of a small cruise ship. It's a daftly named baby, too: 'FF' stands for 'Ferrari Four' – as in four seats and four-wheel drive – which makes its full name the Ferrari Ferrari Four. Boutros Boutros-Ghali would be proud.
But, squeezing between lumbering delivery trucks and hornet-like scooters in the familiar pandemonium of an Italian town, the FF was barely more intimidating than a Toyota Yaris: easy to place, good visibility, easy power delivery. God bless unstallable double-clutch transmissions, too.
Urban chaos negotiated, we joined the autostrada: a chance to open the taps, bank the anvil, put pedal to metal and...hit a solid wall of traffic. This is Italy, after all – a country where three-hour jams are less an occupational hazard and more a national sport.
In any traditional Ferrari, the combination of stationary traffic and 38°C heat would spell rapid overheating issues and, most likely, the fusing together of engine components that should definitely remain separate. But the FF, inching through the stultifying heat for hour after hour, behaved impeccably: no glitches, no coughs, no smell of burning flesh emanating from the vents. As Marriage, snoozing like a Calpol-drugged toddler on a rear seat, will attest, it even rides respectably on 20-inch rims.
If you don't mind your luggage being gently boiled by the monster exhaust system lurking just under the boot floor, this could be the ideal family car. If you've been weighing up the pros and cons of the Ford Mondeo or VW Passat, why not consider the £230,000 Ferrari FF? Splitfold seats and rear-seat telly screens as standard.
Some weeks later, the traffic cleared, and we veered off the autostrada onto an arrow-straight, deserted dual carriageway. Well, after a morning of frustration, what would you do? Under a cornflower sky, up through the gears, and Italy fell away around us. And then a police van came screaming down on us, blue lights flashing, horn honking. Bugger. Carabinieri cavity searches are renowned as especially intrusive. I pulled into the middle lane as the van drew alongside us, doing my best to adopt a face of apologetic innocence but actually striking something rather closer to 'Dachshund with trapped wind'.
Six armed policemen hung out the windows, whooping and waving their arms like MDMAaddled cricket umpires. "Dai! Dai!" they yelled through the wind. "Go, go!"