UN calls for calm after US charges GBissau coup leader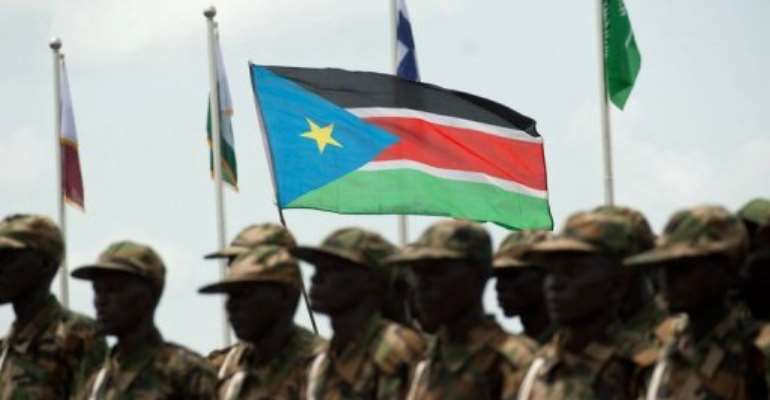 BISSAU (AFP) - The UN Representative in Guinea-Bissau on Friday called for "calm and serenity" there after the US charged its former military chief with drug trafficking and seeking to sell arms to Colombian rebels.
"The government and the armed forces must remain calm. It would be counter-productive to react," Jose Ramos Horta, a former president of East Timor, told journalists.
"True or false, the accusations made against General Indjai must respect the principle of law that presumes innocence," he added.
"Just because someone says A or B, that does not make him guilty."
US prosecutors on Thursday unsealed charges against Guinea-Bissau's former army chief Antonio Indjai.
They said he faced four counts of conspiring to sell surface-to-air missiles to Colombia's FARC rebels to shoot down US patrol helicopters; and of seeking to import huge amounts of cocaine into the United States.
Manhattan prosecutors revealed the charges less than two weeks after similar trafficking accusations were brought against Guinea-Bissau's former navy chief and four others arrested for an alleged trans-Atlantic plot.
Two other co-conspirators have been caught in Colombia and are awaiting extradition to the United States.
It was not immediately clear whether Indjai, now the eighth person from Guinea-Bissau targetted by the US authorities, remained at large or whether he was in US detention.
The charges result from undercover sting operations that began in August and culminated in dramatic arrests of some of the accused by US agents on a boat in international waters off West Africa earlier in April.
Indjai, a former army chief of staff, led a coup in April 2012 that ousted the regime of former premier Carlos Gomes Junior.
He agreed in May last year to hand power to a civilian transitional regime headed by President Manuel Serifo Nhamadjo, who had been due to hold elections within 12 months. But that plan has now been postponed.
Jose Americo Bubo Na Tchuto, a former chief of the navy, was arrested earlier in April by US federal agents in international waters off West Africa, along with several associates. He was allegedly about to receive a cocaine shipment.
Na Tchuto -- better known as Bubo -- and two other defendants, Papis Djeme and Tchamy Yala, appeared in a New York court on April 5.
They were ordered detained without bail for plotting to aid cocaine shipments from Latin America reach markets in the United States and Europe.
Guinea-Bissau, a country of just 1.5 million people, has suffered chronic instability since independence from Portugal in 1974 due to conflict between the army and state.