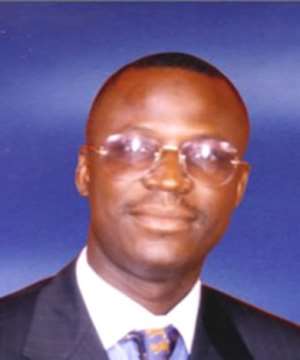 The Member of Parliament for Ayawaso East Constituency, Hon. Dr. Mustapha Ahmed has described his eight years rule of the constituency as a successful one.
He said the constituency under his leadership had seen a lot of development especially in the first three years of the National Democratic Congress (NDC) administration led by Prof. Evans Atta Mills.
Outlining some of the successes chalked in the past eight years to The Al-Hajj, Dr. Mustapha Ahmed mentioned that about 400 students were given scholarships from senior to tertiary institutions since 2002.
He explained that the scholarship scheme is funded from his MP's share of Common Fund, his private clinic and other sources.
Hon. Dr. Mustapha Ahmed who also doubles as Deputy Minister for Environment Science and Technology further explained that due to the poor performance of the school children in the constituency he has established workshop for school teachers dubbed "Reading Clinic" to upgrade their teaching skills.
The MP believes that if teachers are well trained and motivated, they would also give out their best hence the need to establish the reading clinic.
Touching on the construction of Kaokudi -Mamobi drain, the MP though conceded delay in the progress of work, was quick to add that; it was due to the scarcity of chipping use for the construction work.
He said with the ongoing construction works in the constituency, some youth in the area have been gainfully employed to work in various aspect of their technical expertise.
The face lift given to Nima highway which according to him is among his achievements as an MP was neglected for so many years since it was constructed in 1974.
He further disclosed that another road construction works to link Nima-Kotobabi when completed would reduce the heavy vehicular traffic on the main Nima highway.
Dr. Mustapha also reveals exclusively to this paper his intention to set up Widow's Fund to address some of the hardships widows face after the demise of their partners.
He indicated that the Widow's Fund will be administered by leading Imams, the clergy and men and women of repute in the community.
The MP used the opportunity to appeal to all members of the constituency who have benefited from the MASLOC loans to pay back their loan so that others will benefit.
By : Iddrissu Abubakari Jara