Dan Botwe appeals for calm in Okere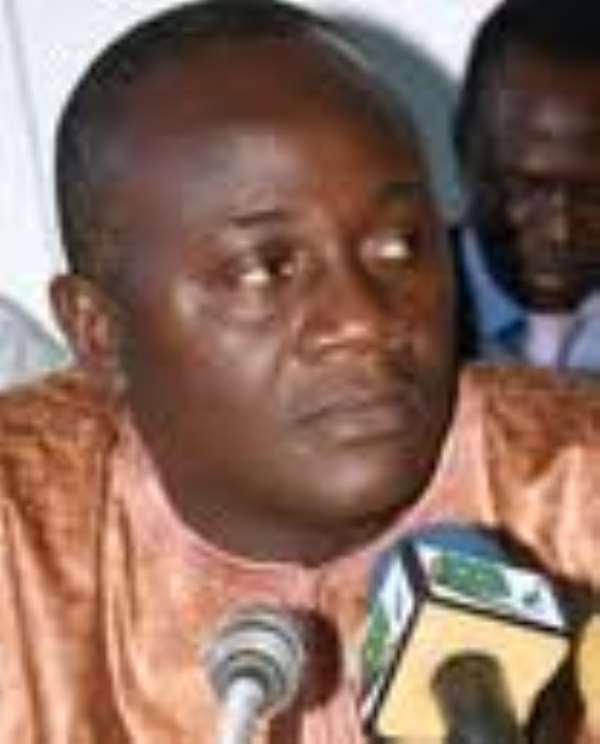 Adukrom Akuapem, March 26, GNA - Mr Dan Botwe, Member of Parliament (MP) for Okere, has appealed to the chiefs and people of the area to remain calm while the Ministry for Local Government and Rural Development rectifies anomalies in the Legislative Instrument (LI) that backs the creation of new districts.
The LI has failed to include Okere area as part of Akuapem North Municipal Assembly.
It will be recalled that the Okere Constituency, which is part of the proposed Akuapem North Municipal Assembly ,did not have any of its electoral areas listed in the Local Government (Akuapem North Municipal Assembly establishment) Instrument, 2012 (L.I. 2041).
Mr Botwe explained the circumstances that led to the omission of the area in the LI, to the chiefs and assembly members from the area at separate meetings at Adukrom on Sunday.
He said the L.I 2041, which was laid by the Minister of Local Government and Rural Development, Mr Samuel Ofosu Ampofo, recently listed only 27 electoral areas from the Akropong Constituency.
Mr Botwe said in accordance with regulation 6 of the Local Government Instrument, 2010 of LI 1983, there were 53 electoral areas from the two constituencies that formed the district.
He said the LI that was recently listed had 27 electoral areas with none from Okere.
Mr Botwe said five electoral areas were also taken away from Akropong.
He said that situation compelled him and the MP for Akropong, Mr William Ofori Boafo, to raise objection on the floor of Parliament about the discrepancies.
Mr Botwe said that led the Minister to withdraw the laying of the LI and promised to prepare a new one for the house.
He assured that the Minister would lay a new LI when Parliament reconvened in May.
Mr Botwe appealed to the people to remain calm until the new LI was laid to correct all the anomalies.
He said creation of 42 new districts by the government suffered multiple setbacks as the LIs establishing them were beset with numerous discrepancies, defects as well as legal challenges.
GNA