Persuade family members to vote for CPP - Dr. Abu Sakara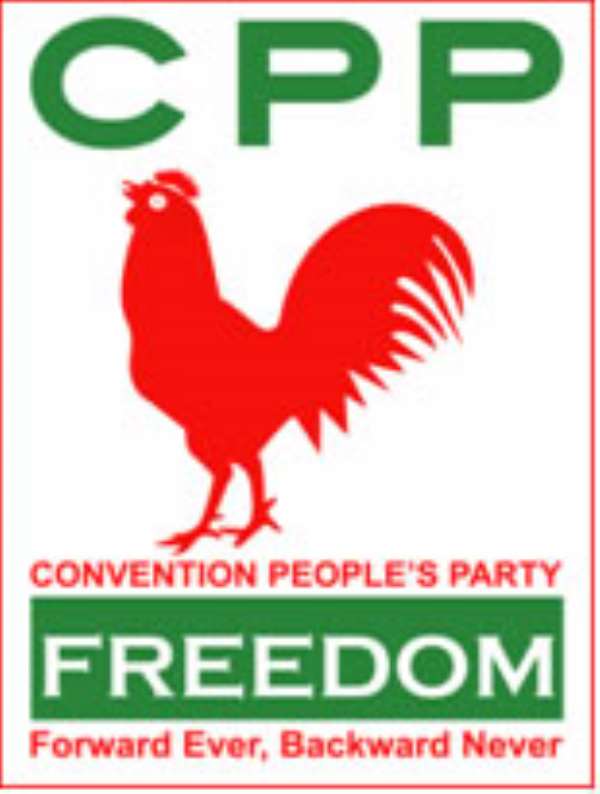 Wa, March 26, GNA – Dr. Abu Sakara, a Presidential Aspirant of the Convention People's Party (CPP) said at the weekend that part of the reasons for the abysmal performance of the party in previous elections has been that some party executives have not been able to persuade their family members to vote for the CPP.
He has therefore tasked executives of the party to embark on house to house campaigns to identify supporters and say the right things to them to persuade them and others to vote for the party during the 2012 general election.
Dr. Sakara was addressing delegates of the party in Wa to introduce himself to them and to solicit their support to vote for him at the national delegates congress on April 14.
He explained that the provision of vehicles and other logistics to the executives at the regional, district and constituency levels would be useless if the executives had not laid solid foundations and structures in those area.
He challenged members of the party to resolve that they would be able to go all out with their family members to vote for the party in the 2012 elections to show make a difference in the results this time round.
Mr. Abu Forgor, National Organiser of the CPP said some Ghanaians had always had the opinion that it would be only through a miracles that the CPP would come to power.
He said that statement was no longer farfetched because the biometric system introduced into Ghana's electoral process was a miracle by itself that had come to help crash out the obstacles on the way of the CPP during the 2012 elections.
"There will be no more world bank for any one political party in any region again. Inflating and manipulation of election figures and results will be no more as the playing field for the electoral processes are all conducive and safe for all", Mr. Forgor assured the party's supporters.
He said the apathy in Ghanaians was too huge to bear and because of that many of them would not turn out to register their names during the voters registration exercise.
Mr. Forgor therefore appealed supporters of the CPP to campaign vigorously to encourage all those persons to come out and register and vote.
He also asked them to stand firm against the registration of minors and aliens.
Meanwhile, Mr. Issahaque Sulemana, a teacher by profession has picked a nomination form to contest the Wa Central seat on the ticket of the CPP.
GNA