Biometric voter registration gets to slow start in Kumasi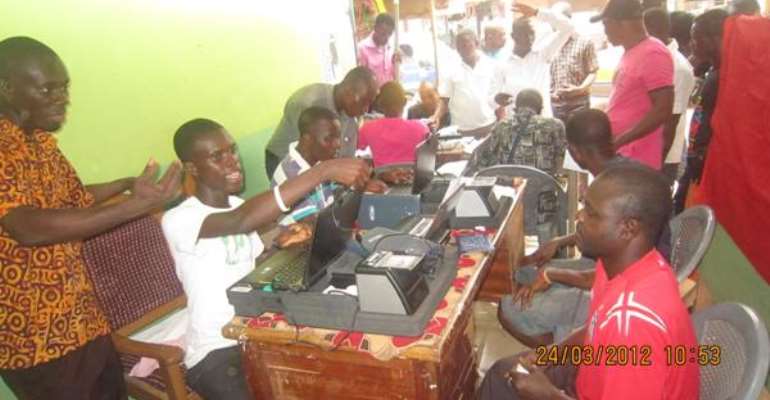 Kumasi, March 24, GNA - The biometric voter registration got to a slow but peaceful start in the Kumasi Metropolis on Saturday.
People were seen standing in queues, relaxed and patiently waiting for their turn while political party agents, mainly from the National Democratic Congress (NDC) and the New Patriotic Party (NPP) sat quietly and observed things.
A number of centres visited by the Ghana News Agency (GNA) showed the applicants going through the processes - data collection, finger printing and picture taking.
At the Kuwait/Aprabon registration centre, 17 people had been issued with Voter Identification (ID) Cards as of 0940 hours.
Mr Joseph Sarfo, the Registration Officer, said the exercise started at exactly 0700 hours and that the only challenge had to do with the printer. "It delays in responding to commands, slowing down the process", he said.
At the Central Mosque Islamic School, 21 people had been registered, two hours into the exercise.
Sixteen (16) had gone through the registration at the Oforikrom Police Station Centre, 32 at Afful-Nkwanta, and 18 at the Mallam Adam Primary Islamic Primary.
Abdul Majeed, a registration officer, commended the people for the maturity and comportment.
GNA