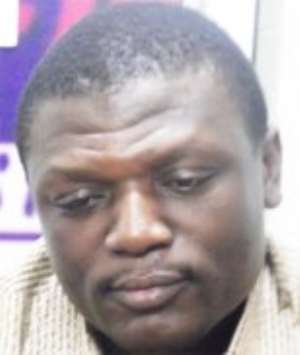 The National Executive Council (NEC) of the National Democratic Congress (NDC) has slapped a three-month suspension on a Deputy General Secretary of the party, Mr Kofi Adams, over allegations that he is working against President J.E.A. Mills's second term bid.
The decision was taken at a crunch NEC meeting held in Accra Thursday to deliberate on an alleged tape-recording of a conversation between Mr Adams and the Executive Director of the Danquah Institute, Mr Gabby Asare Okyere-Darko.
In the recording, Mr Adams is alleged to have vowed to ensure that President Mills is not elected for a second term.
The NEC has also referred his conduct to the Disciplinary Committee of the party for further investigations into the case.
The General Secretary of the NDC, Mr Johnson Asiedu Nketsiah, told graphic.com.gh in an interview that the Disciplinary Committee had been mandated to investigate the matter and advise the NEC appropriately.
The interdiction, which takes immediate effect, according to Mr Nketsiah, would be communicated officially to Mr Adams by today.
He said the alleged conversation was an anti-party activity which ought to be thoroughly investigated.
He said the Disciplinary Committee had been mandated to give a fair hearing to Mr Adams, establish the veracity or otherwise of the recording and make appropriate recommendations.
"If the investigations exonerate him, the suspension will be withdrawn; but if it goes against him, we will apply the recommended sanction," he said.
Mr Adams, who also doubles as an aide to former President Jerry John Rawlings, has been accused of plotting with the opposition New Patriotic Party (NPP) to cause the defeat of the government in the December elections.
The deputy general secretary is alleged to have said on tape that he would do everything possible to prevent President Mills from securing the mandate of Ghanaians for a second term.
Mr Adams has since denied the allegations and challenged the authenticity of the voice recording.
He told an Accra-based radio station that his position on whether he wished President Mills a second term or not was public knowledge.
"I did everything and campaigned extensively during the Sunyani congress to ensure that a former First Lady, Nana Konadu Agyemang Rawlings, became our flag bearer and I do not see that as an anti-party activity," he said.
Mr Adams wondered if he was that powerful to send a whole government machinery into opposition, saying, "I did not know that I am so powerful to manipulate the electorate to achieve such an aim."