Nana Akufo-Addo interacts with fishermen in Tema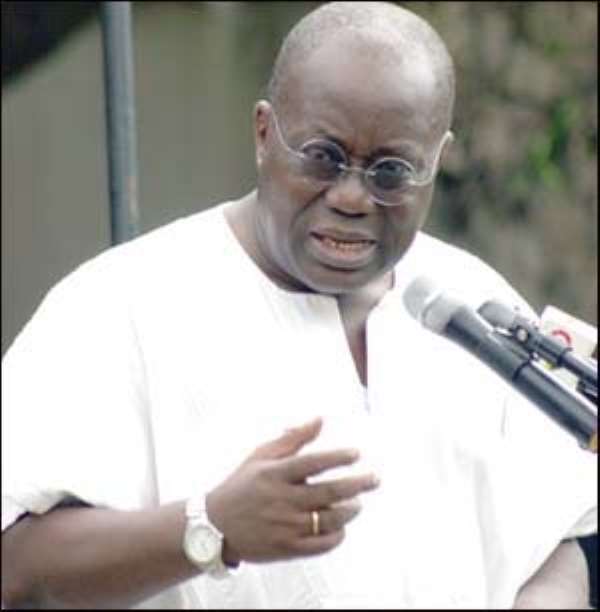 Tema, March 23, GNA – Nana Addo Dankwa Akufo-Addo, the New Patriotic Party (NPP) Presidential Candidate, on Friday reiterated his party's commitment to ensuring the improvement of the living and working conditions of Ghanaians.
Nana Akufo-Addo gave the assurance when he interacted with fishermen at Tema New Town, as part of his tour of the nation's fishing communities in the Greater-Accra Region.
He further assured the fishermen that when voted into power, his government would bring back the Fisheries Ministry, to help solve problems within the sector.
According to Nana Akufo-Addo, the dissolution of the Ministry by the NDC was a clear demonstration that the NDC did not have the welfare of the fishermen at heart, hence the need for them to vote the government out during the coming general election.
He regretted that the prices of outboard motors, and premix fuel had increased drastically under the government of the NDC, which according to him, has negatively affected the activities of the fisher-folks.
He said under the NPP administration, the number of premix distribution centres would be increased.
On the biometric registration, Nana Akufo-Addo urged them to go out in their numbers to register, adding that, they should encourage residents who have turned 18 years to also register.
He debunked rumours that persons who have their photographs taken could be infected with some diseases, and therefore, encouraged eligible voters to ignore such lie and register.
GNA